Do you want the good news or the bad news? Bad news…you now need 3 layers to go outside without feeling like Frosty the Snowman. Good news…festivities are in full swing!
Let's not get ahead of ourselves, the world of marketing might pause long enough for you to scoff a mince pie but make sure to check out our latest monthly roundup of marketing news and updates whilst they're hot and fresh. If you missed out our October monthly roundup of marketing news and want to catch up just click here.
There is always something changing, whether it is social media or Google, and you need to stay on top of it! When you're trying to feel festive you may not want to keep up to date with news but if you are offering a product or service, Christmas is your time to shine!
Let's get started;
Fendi's Time Square Takeover: Is Creativity Dead?
Last week famous fashion brand Fendi took over New York's Times Square by covering it in their signature yellow.
Venturini Fendi said: "Times Square is something futuristic, something so different from Rome and peculiar of New York. It's a landmark of the city – the lights, projection. It's a window to the future."
In a futuristic environment, was their takeover too lacklustre with a lack of imagination? Most brand 'city attacks' have heaps of creative flair and make use of the magnitude of the area and displays.
Fendi's display was not well received with little to no traction in the fashion industry leaving many people wondering who the target audience was and what reaction was intended. A mass of bright yellow with their logo would likely be memorable, however with people attributing the work to 'Fenty', 'Fenti' and 'Fendi' it is unclear if people even remembered the brand name!
CREATIVE in TiME say: Marketing is essential for all businesses and creative marketing is ideal. What are your competitors doing? What do your customers want to see? Don't be afraid to change.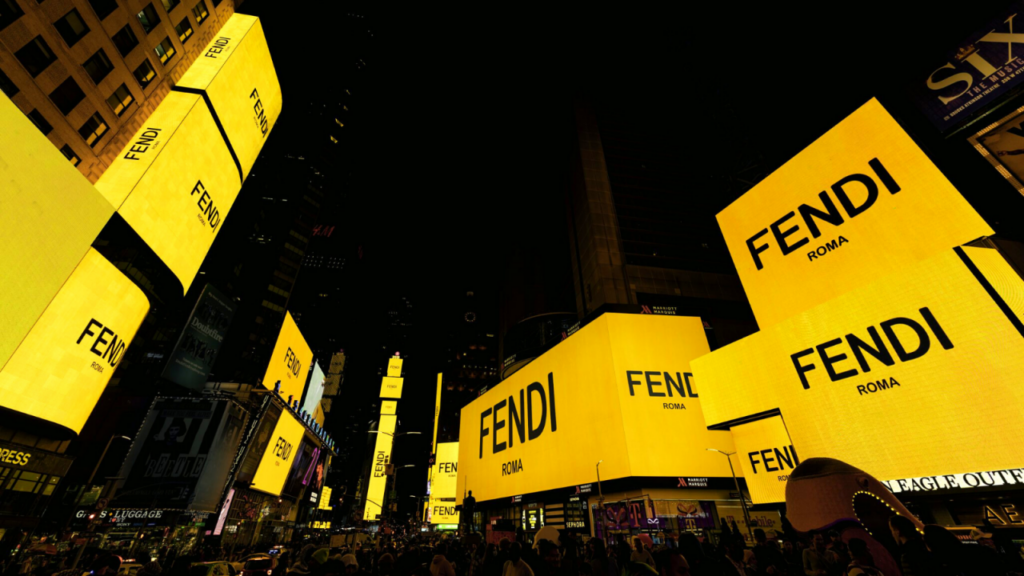 Are you struggling with your marketing? If you are looking through this post and want to up your game, then click here to read about our services and what we can do for you.
Google Maps adds 3 NEW Features for Local Shopping
In the midst of the pandemic, more and more people are wanting to support local businesses and Google are introducing 3 NEW Google Maps features worldwide to help. Local businesses, it's your time to shine! "Busyness" (yes, that is how you spell it) is one of the new features, who else didn't know this was a word?
Area Busyess: When using Google Maps you can see how busy an area or business is currently and the estimation of busyness throughout the day.
Directory Tab: The Directory tab is most useful in shopping centres as it will display a list of all businesses, whether they are open, what floor they are on and what their star rating is.
Restaurant Information: Google Maps is now able to display more information when customers look up local restaurants. Information such as price ranges, delivery and other amenities will now be visible to customers if provided.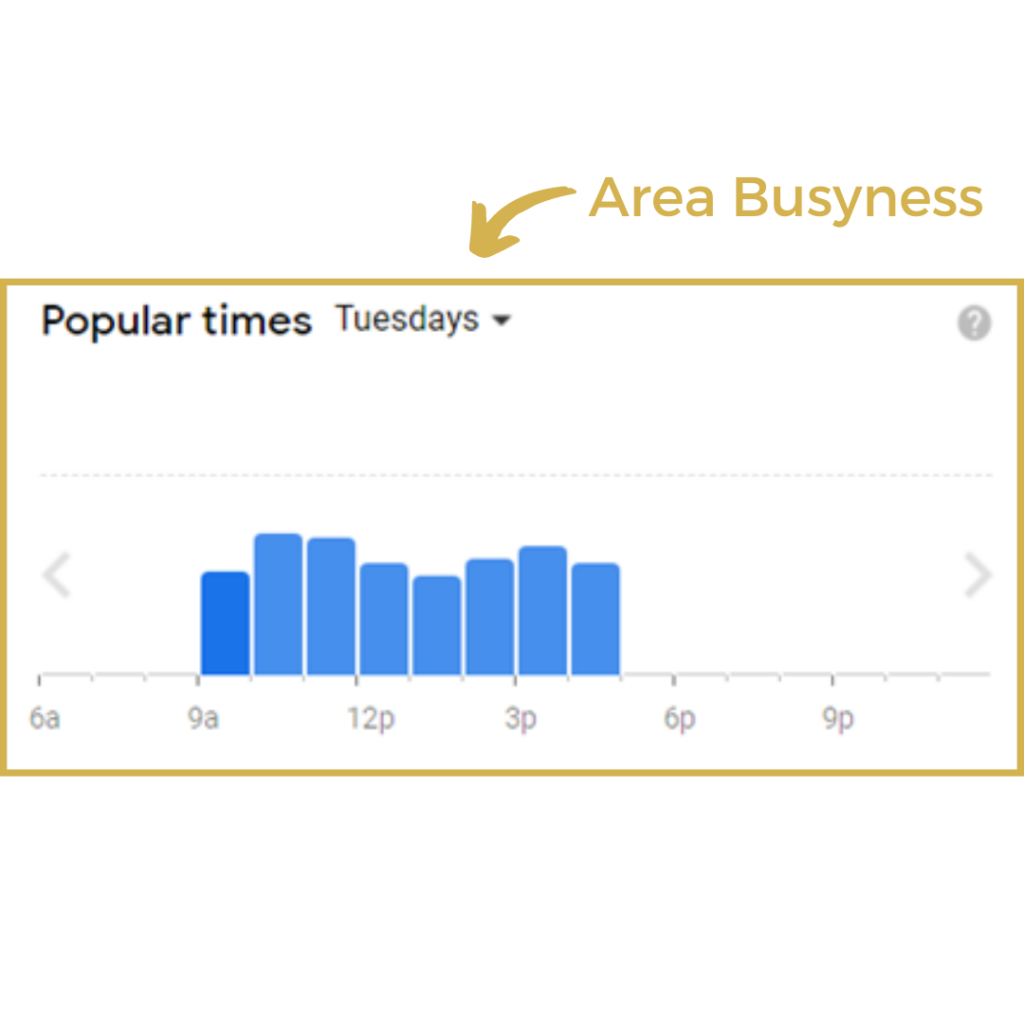 Is your information on Google up to date? If not, make sure that your information is detailed, succinct and useful. Including information such as disabled access, catering for dietary requirements, and COVID-19 measures can encourage customers and bring in people who otherwise may not come in.
Google Maps isn't the only thing to keep up to date with, want to know how to use Google My Business to grow? Check it out here.
CREATIVE in TiME say: Google is KING! Whether you are a brick-and-mortar business or an online business, keeping up to date with all of Google's updates is vital!
O2 creates Snapchat AR store for Black Friday Samsung deals
Black Friday is the biggest shopping event in the early calendar with total spending in the UK expected to have hit 9.42 BILLION pounds!
O2 has got involved with Black Friday and adopted the use of Snapchat's augmented reality (AR) feature to create an "AR store of the future" to promote Samsung Black Friday deals.
This inventive sales idea allows prospective customers to save money without leaving their home or putting down their current phone! It transforms the four walls around them into a virtual sales area used to present 3 Samsung products and a "buy now" button.
The 3 products shown are the Samsung Galaxy S21 5G, Samsung Galaxy Z Flip3, and Samsung Galaxy Watch4.
This is a unique and engaging shopping experience for customers and may point to a new way to shop. It is unlikely to become common place but, would you use an AR shop on your phone?
CREATIVE in TiME say: This is very unique, but is Snapchat a dying platform? We're not sure on this one but one thing is for sure – AR is not going away anytime soon.
Instagram Launches Live Test of Longer Videos in Stories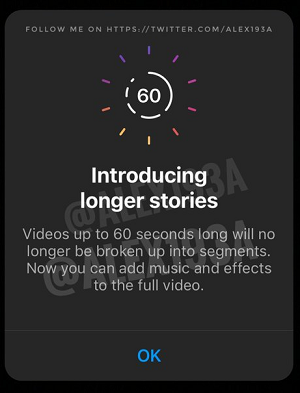 Instagram has launched a live test of 60-second videos in stories, this was first spotted in testing last month. This change means that longer videos in stories will not be split into 15 second segments and will reduce interruptions in stories.
The feature is currently being tested by a small user group in hopes it will improve creative freedom and streamline video uploads.
This test is likely influenced by TikTok, who have risen in popularity as the best place to be for video, and do not limit the length of your videos.
CREATIVE in TiME say: We likey this one! We were expecting this feature sooner or later. After all, they do like to copy EVERYTHING TikTok does.
Google Review Snippets will not show if the reviews are republished from another source!
Customers love reviews and therefore businesses want them to be as visible as possible but for Google to display a review as a snippet, the review must be directly submitted to the website.
For most businesses, you likely take reviews for your business from other places on the internet, such as Facebook, and then publish them on your website. This is effective at having reviews seen on your website but it will disqualify the page from being eligible for rich results.
Google defines reviews from other sources as "testimonials" instead of reviews. Here is what Google's John Mueller had to say about it:
"We probably wouldn't show that as reviews in the search results because it's more like a testimonial. Reviews would essentially need to be something which is based on a specific product on that page and the reviews need to be things that users leave directly on that page.
So if you're kind of like archiving reviews from other sources and you're posting them then we wouldn't pick those up as reviews for the structured data side. You can keep them on the page we just wouldn't use the review markup for that."
If you currently don't accept reviews on your website but want to start, the easiest way to do so is to add a review submission form on every product/service page on your site.
CREATIVE in TiME say: Reviews are so important for your business! Customers love them, Google loves them, everyone loves them!
Roundup Complete!
We hope you enjoyed our monthly roundup of marketing news, check back in next month for our December monthly roundup of marketing news! You can even have it delivered straight to your inbox by signing up for our newsletter! Just send your email over to andrea@creativeintime.com.
Whilst you do that, does your business need a hand staying up to date? Maybe you're struggling to keep on track with all of the new marketing changes? There's a lot after all!
We've got your back!
Book in now for a discovery call and our marketing business can help you with all the latest strategies and changes.