Brand Design
Innovative
Brand Design & Brand Strategy
Harness the Power of Strategic Design and Compelling Messaging to Propel Your Business to New Heights.
Cutting Edge Brand Design Agency
A strong brand design is essential for success. Brand design and identity go far beyond just a logo or a colour palette. It encompasses the essence of your business and how it resonates with your target audience. It is a representation of your values, mission, and unique selling proposition.
At CREATIVE in TiME, we understand the significance of brand design and identity. We go the extra mile to ensure that your brand is crafted to perfection, reflecting your business in a way that captivates and engages your audience.
With CREATIVE in TiME by your side, you can rest assured that we will empower your brand with impactful design and effective marketing strategies, guiding your business towards sustained growth and success.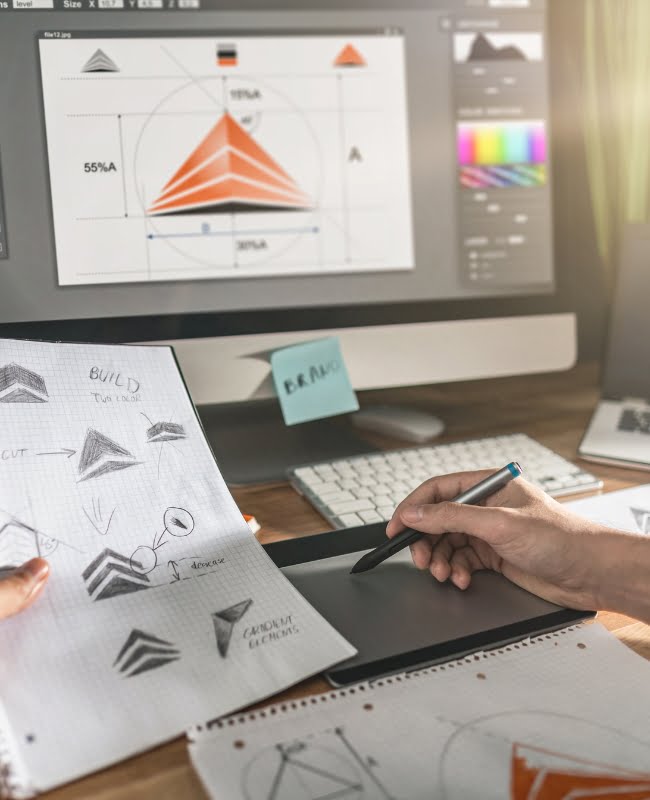 Data at the forefront.
Data analysis is key to understanding where your organic traffic is generated. We will always begin our process by completing an in-depth analysis of your website data and social media platforms before creating your content marketing strategy. We will use your data to understand where your traffic comes from, your current and ideal demographic, and where we can improve your organic traffic.
We're your partner.
We specialise in being your partner on your business journey, and our customers appreciate having access to director level, manager level and team level expertise in business and marketing without needing to employ all levels at significant cost to your company.
Our Brand Design Services
Our Brand Design services are designed to enhance your brand identity and create a compelling brand experience for your target audience. Our team of experts will work closely with you to develop a comprehensive brand strategy that aligns with your business goals.
We will create unique and impactful brand visual elements, including logos, typography, and color palettes, that effectively communicate your brand personality and values.
Our services also include establishing brand guidelines to ensure consistency across all touchpoints. We provide customised brand design solutions that elevate your brand presence and give you a competitive edge in the market.
Ready to take control of your marketing?
How can a brand design agency help elevate my brand's image and presence?
A brand design agency can help elevate your brand's image and presence by creating a cohesive visual identity, crafting a compelling brand story and implementing effective brand strategies to enhance brand recognition and resonate with your target audience. 
What is the process for creating a unique and impactful brand identity?
Creating a unique and impactful brand identity involves extensive research to understand your brand values and target audience. Our process includes designing visual elements such as logos, colour schemes, and typography and developing brand guidelines for consistency across platforms. We collaborate closely with you to ensure the final brand identity captures your vision and resonates with your audience, setting your business apart in the market.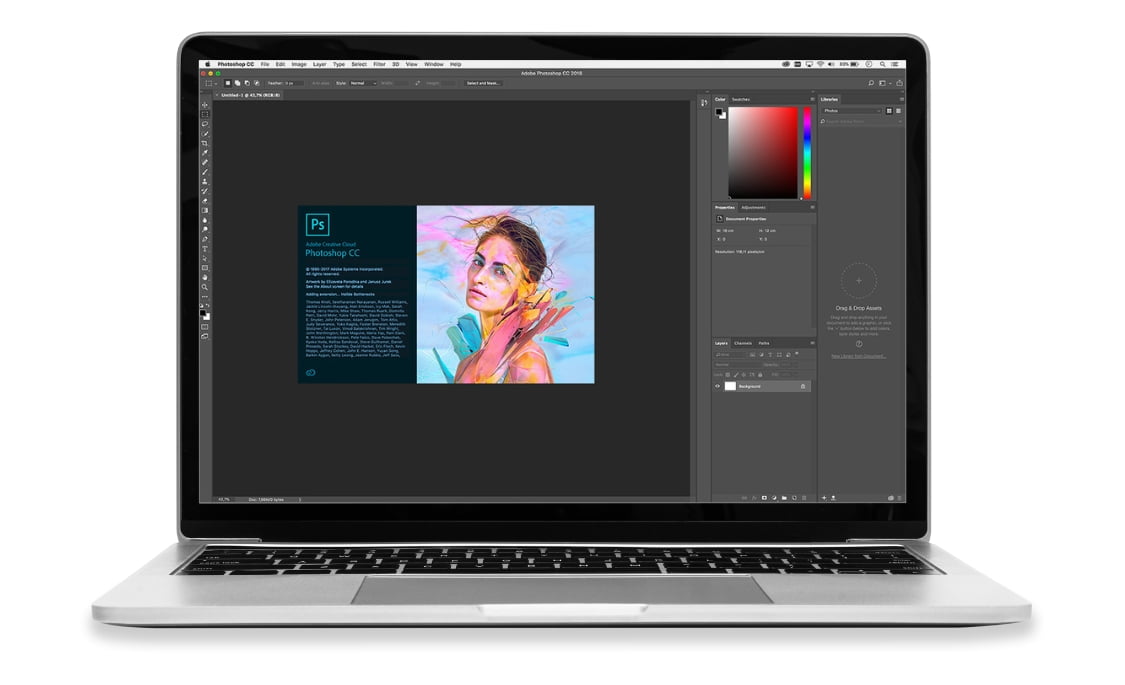 What is the estimated timeline and cost for a comprehensive brand design project?
Determining the estimated timeline and cost for a comprehensive brand design project depends on various factors such as the project scope, complexity, and specific client requirements. At CREATIVE in TiME, we understand that every business is unique and requires a tailored approach. Our packages are fully customised to meet your specific needs. Let us chat this through with you to find out exactly what you need.
How do we develop your brand strategies/campaign?
Discovery Call / Consultation
We start by scheduling a discovery call with you to understand your business objectives, target audience, and current brand positioning. This call allows us to gather valuable insights and align our strategies with your goals.
Research & Audits
Our team conducts thorough market research to identify industry trends, analyze competitor strategies, and uncover opportunities for your brand. This helps us develop strategies that are both informed and competitive.
Brand Positioning
We work closely with you to define your brand's unique positioning in the market. This involves understanding your brand values, USP, and target audience to develop a brand positioning statement that differentiates you from competitors.
Messaging & Storytelling
We develop a clear brand messaging strategy that conveys your brand's values, benefits, and resonates with your target audience on an emotional level. Storytelling techniques are utilised to create engaging narratives that capture attention and build brand loyalty.
Implementation & Optimisation
We implement the brand strategy & campaign through marketing channels, keeping a close eye on the performance. Regular analysis and optimisation allow us to make data-driven decisions, ensuring the strategies are effective and delivering desired results.
What can I expect from a Brand Design agency?
Our Brand Design agency offers a range of comprehensive services to strengthen your brand identity. We work closely with you to develop a robust brand strategy that aligns with your business objectives and enhances your brand image. Our team will create unique brand visual elements such as logos, color palettes, and typography. We will also develop brand guidelines for consistency and design marketing materials that engage and compel your target audience. We help you create a cohesive brand experience that resonates with your customers at every touchpoint. Our ongoing support ensures that your brand design elements are consistent across all channels.
Why choose CREATIVE in TiME?
What other Marketing Agency has the knowledge and expertise of a Chartered Engineer and an award winning multi business creator? We get business, we get people, and we deliver. We understand the people, the resources, the processes, and tools that go into making your business run smoothly and we get the struggles companies like yours to experience with the heady world of marketing.
Brand Logo
Your logo is the first thing people see; therefore, a good one is essential in building brand recognition and establishing credibility in the marketplace.
Brand Strategy
A good strategy unlocks your brand's full potential, fueling growth, showcasing uniqueness, and propelling it to succeed in a competitive landscape.
Brand Typography
Typography is the magic touch that brings your brand's message to life, captivating audiences and leaving a lasting impression in a world filled with visual noise.
Brand Messaging
A captivating brand messaging ignites passion, sparks curiosity, and compels audiences to become devoted fans of your brand's story and mission.
Brand Positioning
The magnetic force that attracts, captivates, and positions your brand as the unrivaled champion in the minds and hearts of your target audience.
Brand Colour Scheme
The vibrant brushstroke that grabs attention, evokes emotions, and paints an unforgettable image that sets your brand apart in a sea of monotony.