CREATIVE IN TIME
Unleash Your Online Potential with an SEO Audit
Are you curious about how your website is performing on search engines? 

 

Want to know if your website is ranking as high as it could be on search engines?

 

Want to improve your websites traffic – and ultimately the number of leads you get digitally? 

 
CLAIM YOUR SEO AUDIT TODAY
First Off, What is SEO?
SEO stands for Search Engine Optimisation which technically means making a deal with Google's robots – if you include certain keywords effectively, give your user's the best experience, create links with other websites (and so much more of what Google is looking for), Google will rank your site higher than your competitors.
But there's a lot more that goes into SEO, and with regular updates, your strategy that has worked for years might need to be completely tearing apart and reworked to appeal to the new system.
What Can An SEO Audit Do For You?
Our comprehensive website audit examines all the crucial elements that impact your website's visibility on search engines. We delve into key factors such as page loading speed, technical issues, on-page SEO, link usage, site usability, technical performance, and social presence. By meticulously examining these areas, we ensure that nothing is overlooked.
These grades are determined on an A+ to F- scale. By addressing the identified areas for improvement, you can ensure a seamless website experience for your users and position your site for success.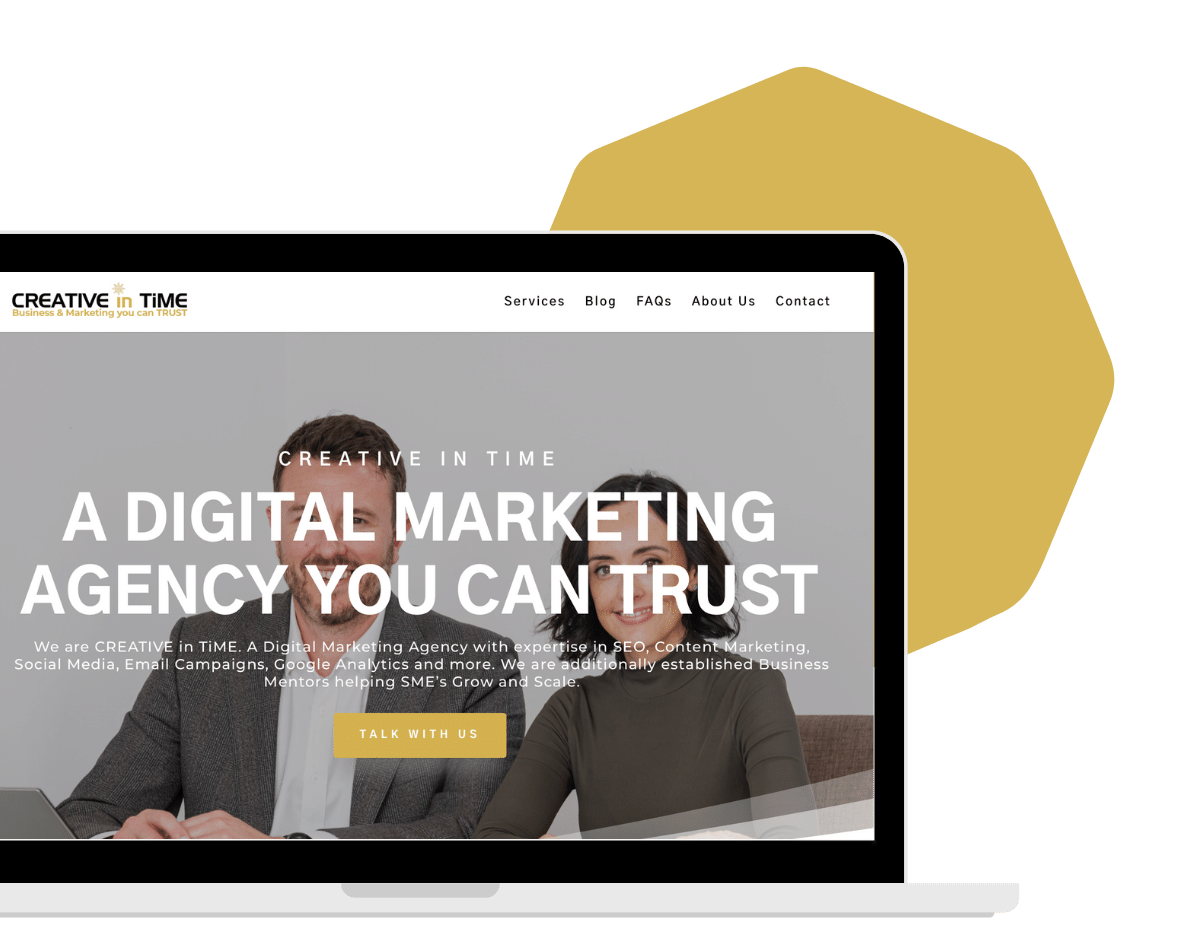 So What Makes CREATIVE in TiME's SEO Audit Different?
CREATIVE in TiME knows that digital marketing jargon can be quite confusing at times, so we try to keep our reports as jargon-free as possible with a helpful glossary attached to give some clarity.  
What Happens Next?
When we're done with our SEO analysis of your website, we'll give you a report that's chock-full of helpful info. We'll show you where your website is outperforming and where there's room for improvement. We'll also give you some practical tips that you can use to boost your website's performance alongside our how we would approach your marketing strategy in the future.