CREATIVE IN TIME
A DIGITAL MARKETING AGENCY YOU CAN TRUST
We are CREATIVE in TiME. A Digital Marketing Agency with expertise in SEO, Content Marketing, Social Media, Email Campaigns, Google Analytics and more. We are additionally established Business Mentors helping SME's Grow and Scale.
Do You Want Your Brand To Have Greater Reach?
Brand Design & Strategy
We provide clarity around your vision, mission, audience, competitors, positioning, personality, and messaging.
Social Media
We'll manage your social media accounts to grow your audience and to keep your customers engaged with your business.
Audience Analytics
Receive readable reports with jargon-free data and explanations on progress. Results report weekly & monthly.
SEO
Rise through Google Rankings with organic SEO & increase the amount of organic traffic you are getting to your website.
Content Marketing
Everyone knows content is king. From Blogging to Infographics and Case Studies, we will get your business noticed. 
Coaching
Our one-to-one and group marketing training sessions are tailored specifically to your business's needs.
Web Development
We're experts at producing SEO-friendly websites that get you on the 1st page of Google & help make conversions to sales.
Email Marketing
We'll create engaging, eye-catching emails that will build your brand awareness and  engagement.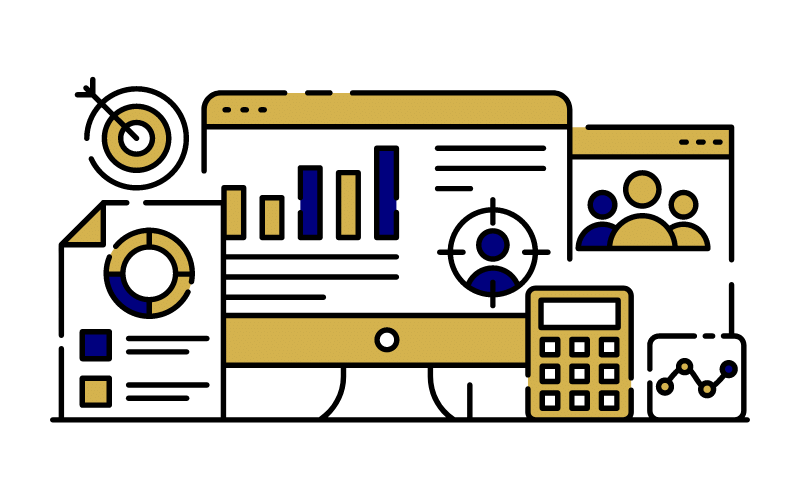 Ready to take control of your marketing?
We help your business and website get found online, engage with your target clients and raise your brand awareness online.
Business and Marketing You Can Trust.
From advice to fully managed solutions, CREATIVE in TiME support your business and marketing needs.
Audit
This is the part where we look at everything you do, everything you are, where you are versus where you want to be.
Learn More
We will spend a couple of hours deep diving into your business, your customers, and your expectations, then provide you a clear and simple report on our findings our idea's and suggestions. We prefer to walk you through this report to ensure a real clarity of communication.
For only £499 find out where you are and where you want to be.
Mentor
This is the part we really help direct and review your Marketing processes.
Learn More
Keeping you on track with weekly calls, remote support, a monthly report and a monthly face to face or zoom. We make sure you are getting it right and in receipt of the analytics that are essential for continued growth.
Advice
This is the part where we provide you with advice on your progress and next steps, either weekly or bi-weekly.
Learn More
We will help guide you on your Marketing journey. Talk through what you could and should be doing and help keep you accountable to ensure you are achieving your goals. We will ensure you have a solid basis from our Audit.
Manage
This is the part where we roll up our sleeves, as much or as little as you need.
Learn More
Think of us like your never ending Marketing team. This service is totally bespoke to your needs. We can take any or all of your Marketing woes off your shoulders. SEO, website, blogs, PR, video, e-mail marketing, branding, printing, design, strategy. You name it, along with our fabulous marketing team, we have you covered.
CREATIVE in TiME have been fortunate to work with a variety of industries including Formula 1, Aerospace, Leisure, Electronics, Beauty, RFID, Rail, H2 Fuel Cell, Internet of Things. But dont worry, we won't turn you away if your business doesn't fall into these categories!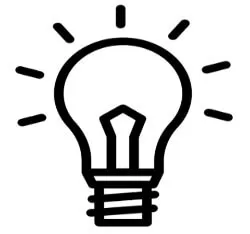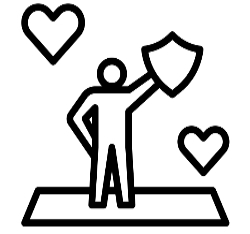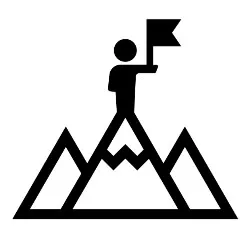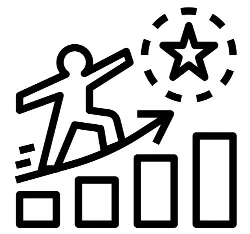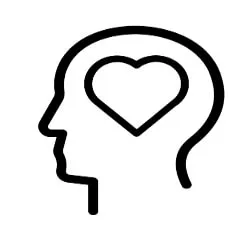 What other Marketing Agency has the knowledge and expertise of a Chartered Engineer and an award winning multi business creator? We get business, we get people, and we deliver.
Learn more
We understand the people, the resources, the processes, and tools that go into making your business run smoothly and we get the struggles companies like yours to experience with the heady world of marketing.
It's no secret that Marketing Agencies don't have a great name. The common complaints being that they just don't return value. We believe that the missing link time and time again is understanding.
Learn more
Understanding your business and your goals, understanding your customers, and understanding your expectations. Because we spend the time in the beginning asking the 'right' questions, we can provide you value and achieve deliverables in record TiME.
No textbooks or classic reports, just brilliant practical workable advice and an exceptional team if you need us to completely manage your marketing requirements.
"Andrea did a full audit and pointed me in the right direction to continue the SEO. If you need some help with your website or SEO, I highly recommend…You really helped me when I needed it most Andrea, I was close to giving up but was grateful for your input for my challenge."
"Andrea and the team at Creative In Time have been an absolute breathe of fresh air. Full and consistent transparency throughout the proposal process. They have shown their authority when it comes to PPC and SEO skills both technically and creatively . Creative In Time have offered support and advice for all aspects of Marketing including social media management, search engine optimisation, Google ads (PPC) and graphics/print management. We are only at the beginning of our journey with the team but have every faith that we will enjoy a long and fruitful relationship!"
"Andrea has really helped me with my business website after being miss led by another company. She has got my website back up and running to a professional standard. I am able to ask Andrea about any concerns I have before signing new contracts in the future. She has given me her professional opinion on my own business concerns and I have found this very helpful. I'm looking forward to carrying on working with her."
Fancy a bi-weekly insight into the World of Marketing? What's working, what's not, innovative ideas and refreshing classics. Sign up today to be added into our monthly draw, where you can win a free audit for your business.