CREATIVE in TiME 
A DIGITAL MARKETING AGENCY YOU CAN TRUST
We help you get found online, grow your brand awareness, enhance your customer journey, hone your product & service offering, clarify your mission and USPs, create a strategy for success, and provide detailed analytics & reporting to monitor your ROI.
Digital Marketing Solutions Tailored for Your Success
At CREATIVE in TiME, we specialise in boosting your online visibility and driving targeted traffic to your business through Google rankings. 
Our solutions are built upon a foundation of solid business acumen. Drawing on our extensive experience in business planning, strategy development, transformation, change management, and product innovation, we craft marketing strategies that have the power to transform your business.
Our team of marketing experts is committed to understanding your unique business requirements and tailoring personalised strategies to align with your long-term and short-term goals.
Through our unwavering focus on creativity, innovation, and results-driven approaches, we have the confidence to propel your business to new heights.
Our Digital Marketing Services
We help your business get found, engage with your audience and raise your brand awareness.
Search Engine Optimisation (SEO)
Curious about the secret to dominating Google's search results? Unlock the power of organic SEO and watch your website soar to the top of the rankings, while attracting a flood of organic traffic along the way.
Brand Design & Strategy
Develop & grow your brand identity with clear vision, mission and values that resonates with your audience. Brand design is much more than just a logo. Give your brand meaning for you, your team and your clients.
Email Marketing
Our expert team will unlock the power of compelling content and attention-grabbing subject lines that will have your audience eagerly reading your emails, driving significant traffic to your website, ensuring that your brand receives the visibility it truly deserves.
Social Media Marketing
With our expert team at your side, managing your social media accounts has never been easier. Let us craft a customised strategy to grow your audience and keep your customers engaged, while also taking care of scheduling your social posts.
Content Marketing
With our unparalleled expertise, you'll effortlessly soar above the competition. Our team is equipped to captivate your audience, increase website traffic, and elevate brand awareness to new heights with our range of content marketing services.
Web Development
At CREATIVE in TiME, we are experts in producing SEO-friendly websites with a key focus on the user's experience. Rest assured, our expertise will ensure that your website not only ranks well but also excels in terms of security, functionality, and excitement.
Pay-Per-Click (PPC)
Effortlessly reach your desired audience by targeting search engines or social media with our PPC services. Whether your focus is on generating leads, driving website traffic or increasing sales, PPC can help you bridge the gap and attain your objectives.
Marketing Strategy
Your secret ingredient to success. By having a clear marketing direction and a well-defined plan of action, you'll be able to effectively reach and engage your target audience, resulting in substantial growth and an impressive increase in revenue like never before.
We Utilise Only The Best Platforms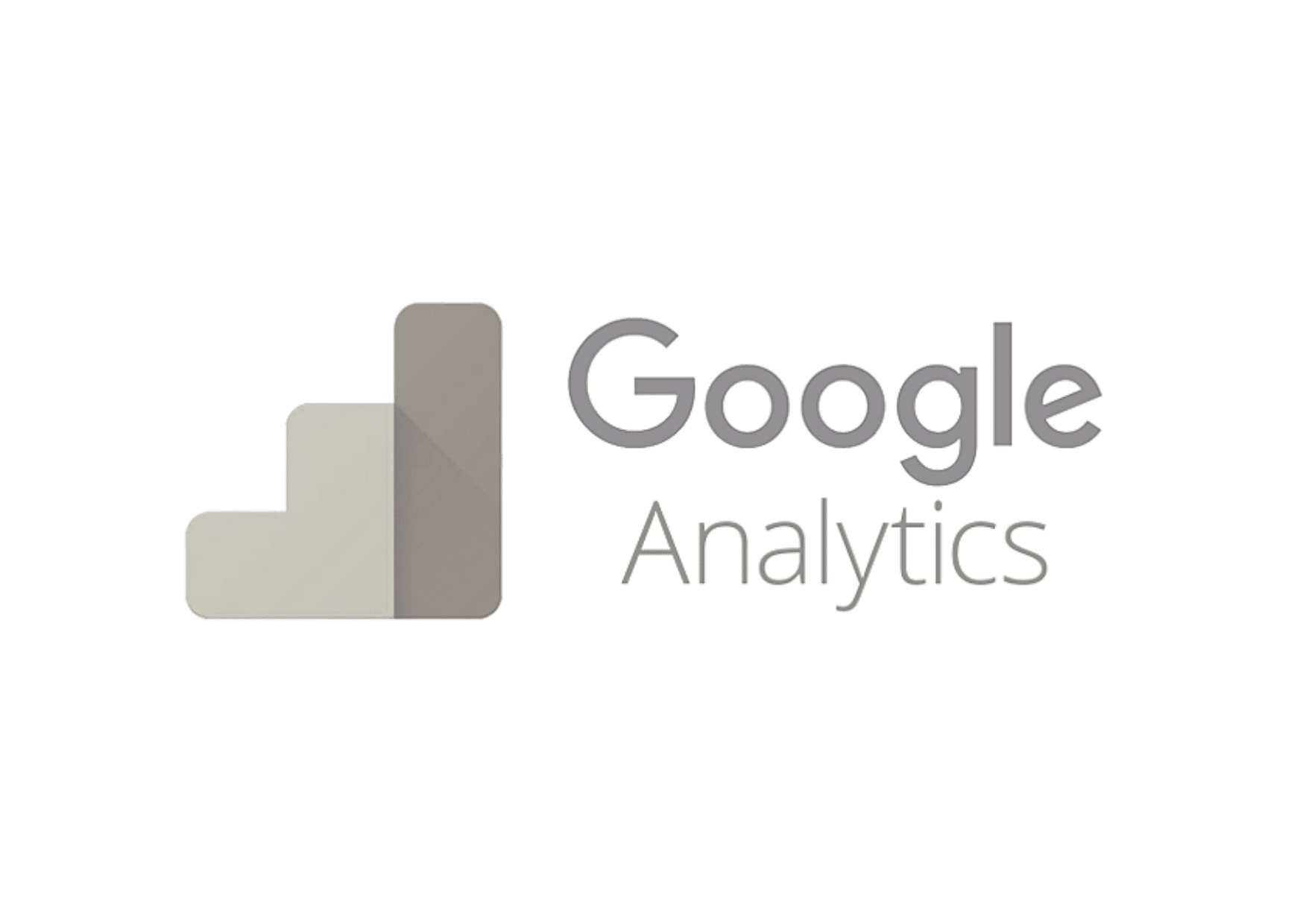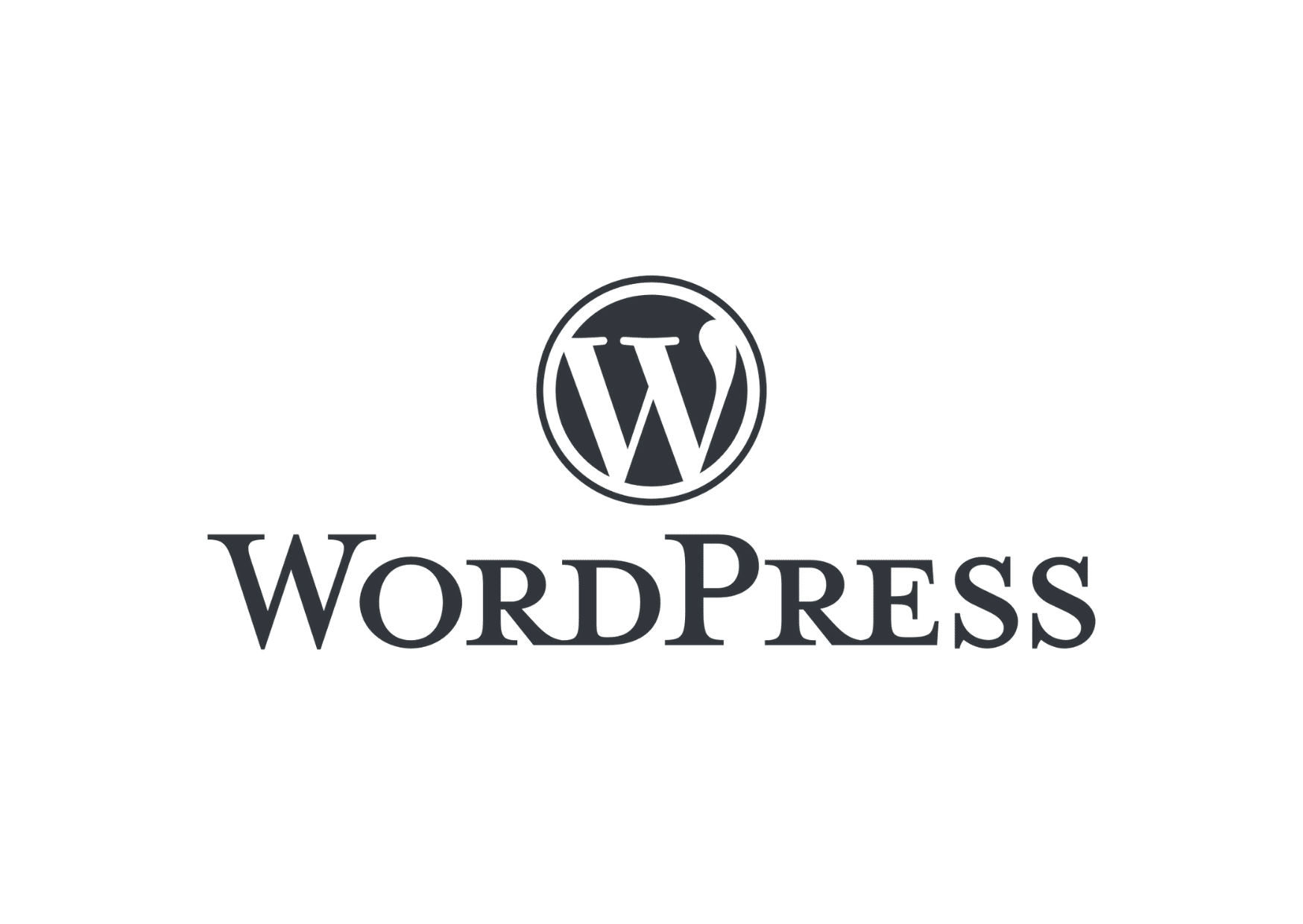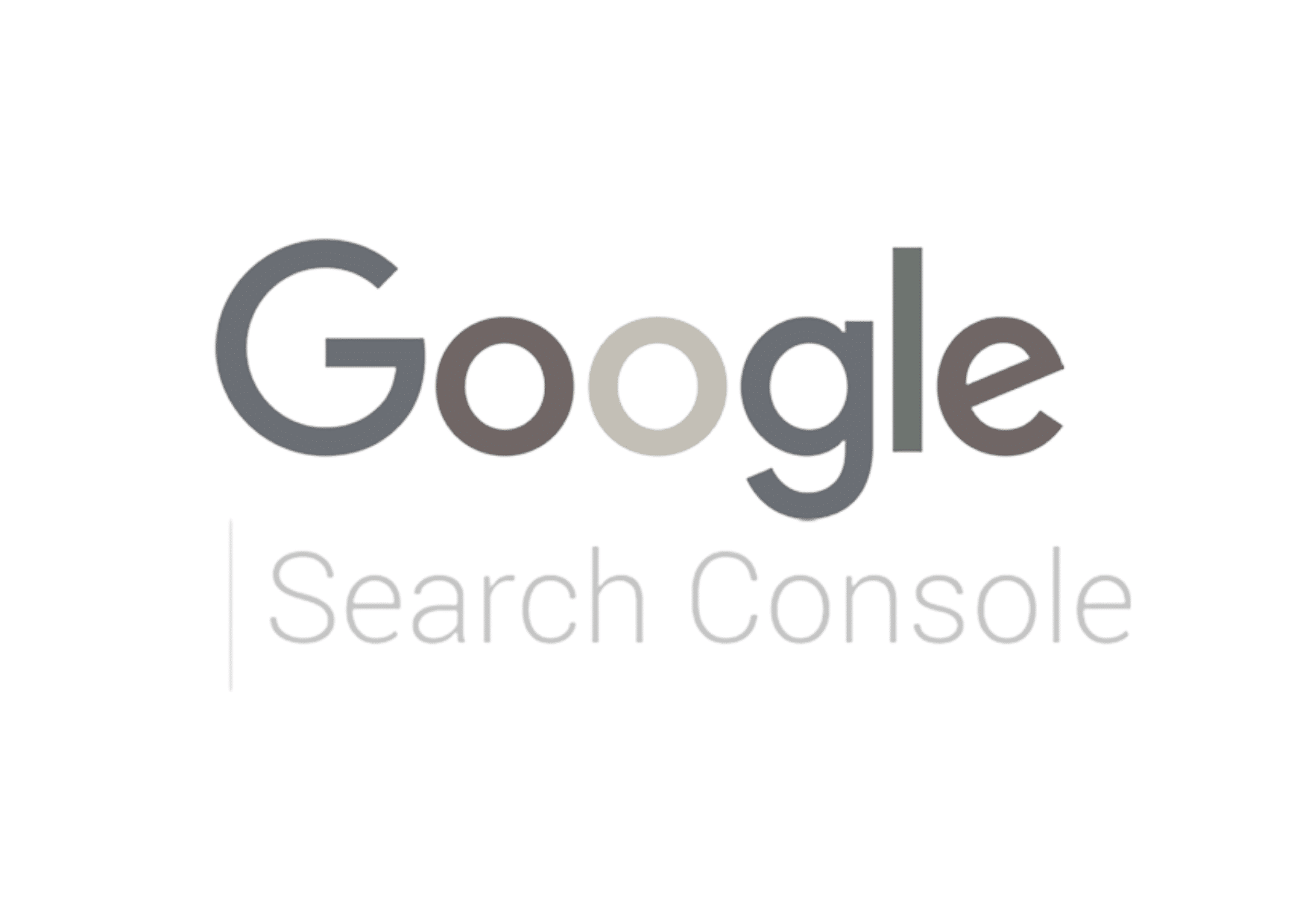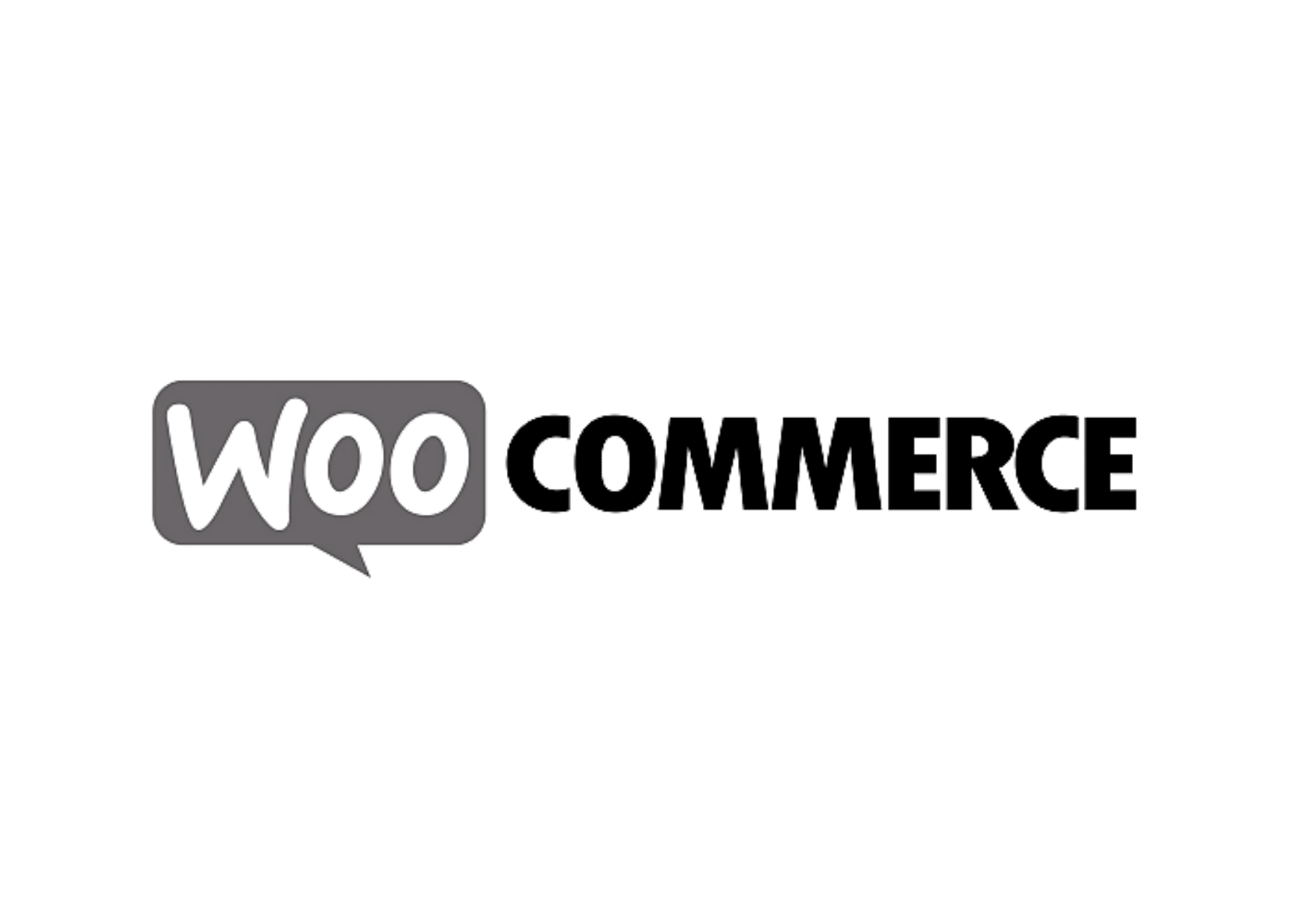 Why Choose Us?
At CREATIVE in TiME, we pride ourselves on being the perfect partner for your digital marketing needs.
Limitless Imagination & Creativity
In the fast-paced world of digital marketing, standing out from the crowd is essential. And what better way to achieve that than by harnessing the power of creativity and imagination?
Amidst the overwhelming noise online, capturing your audience's attention and keeping them engaged is the key to success.
At CREATIVE in TiME, we thrive on 'Out Of The Box' thinking and fresh ideas. Our team is dedicated to crafting campaigns that not only grab your audience's attention but also leave a profound and lasting impression.
By infusing our strategies with unconventional approaches and innovative concepts, we provide you with a competitive edge in the digital landscape.
Data-Driven Strategy
At CREATIVE in TiME, we recognise that creativity alone cannot deliver optimal results for your business. That's why our approach to marketing is grounded in data-driven strategies that provide a comprehensive understanding of your target audience. 
By leveraging analytical data, we unlock valuable insights into what appeals to your audience, what falls flat, and what motivates them to convert – the ultimate end goal.
We believe in delivering strong results and making a measurable impact on your business.
With our data-driven approach, you can rest assured that our campaigns are grounded in insights that form the foundation of your digital marketing success.
Our Values
At CiT, our values are not just words on paper – they are the guiding principles that drive everything we do. Our values can be summed up in the acronym CHAMP.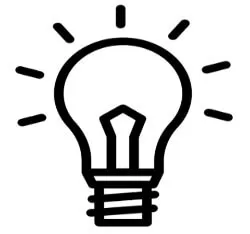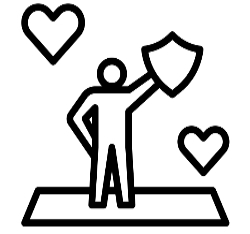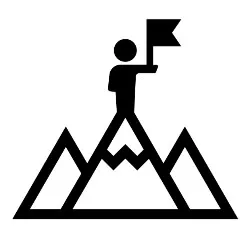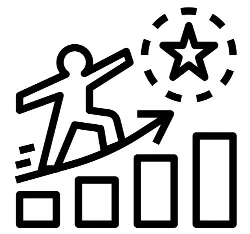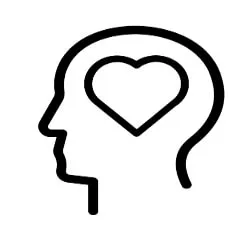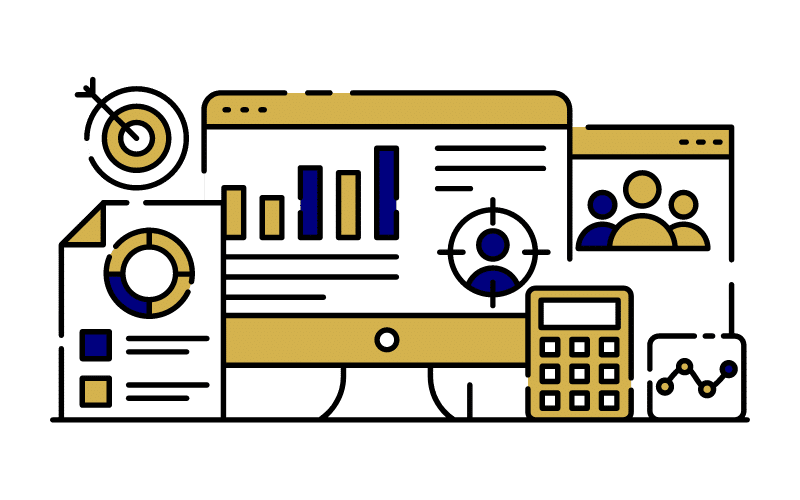 Ready to take control of your marketing?
We help your business and website get found online, engage with your target clients and raise your brand awareness online.
Don't Just Take Our Word For It
Christianne Harrison
12/06/2023
I've learnt so much from Andrea in the short time we have been working together and I come away from every interaction feeling enthused and on the right track for me to grow my business at a pace that is right for me. Informative, energetic and passionate about all things social, Andrea's knowledge knows no limits.
Rosie Christie
12/06/2023
If you need help with your SEO, you need to speak to Andrea. She was so helpful and knowledgeable from the off- you won't be disappointed. If SEO is something you're serious about investing in, the team at Creative in Time will make it a smooth process, and throw in a good few laughs along the way.
Jessica Demeyere
12/06/2023
We recently had the pleasure of working with this remarkable marketing company that truly exceeded my expectations. From the moment we engaged their services. This company's commitment to delivering exceptional results and their comprehensive understanding of the marketing landscape set them apart from the competition. One of the standout features of this marketing company is their ability to tailor strategies to individual businesses. They took the time to thoroughly assess our business goals, target audience, and unique challenges. This attention to detail allowed them to develop a customized marketing plan that perfectly aligned with our company's objectives. Their holistic approach encompassed a wide range of marketing channels, including digital marketing, social media, content creation, and branding. The team at this marketing company is composed of highly skilled professionals who are experts in their respective fields. They bring a wealth of knowledge and experience to the table, and their passion for what they do is palpable. Their ability to think outside the box and devise innovative solutions to marketing challenges is truly impressive. Throughout the entire process, they maintained open lines of communication, ensuring that we are regularly updated on progress and involved in key decision-making. I would highly recommend Creative in Time.
Again this week like so many times before Andrea and the CiT team have been there when needed. This time to support an urgent need to fix our company website. It was all sorted with zero fuss and maximum efficiency. We're super grateful, thanks guys.
Andrea & Creative in Time were recommended to me by a business associate who knew I was needing some help on SEO & Marketing in general. To be honest, I hadn't a clue what to expect but what we have been provided in just our first month of working together has been amazing. The posts that CiT are doing seem to have continued to come from me which is a huge thing. The change has been subtle but really affected. Both Drea & Fred have listened to our business model and what we have to offer, and refreshingly they get it. Great service, long may this last. Thanks to you both and the whole team!
Andrew Cressey
10/11/2022
As an established business (over 35 years) we recently took the decision to commission CREATIVE in TIME to support us with our social media. It has already proved to be an excellent decision. (something we were confident about after the initial discovery meeting) The content created has been excellent and the feedback from clients and prospective clients has also been far greater than expected. What I really like is Andreas no nonsense approach! Direct and to the point but with a clear understanding. We are now stepping up the game and have asked them to carry out more work for us. We are all genuinely excited (and expectant Andrea!) about what's next.
I had a website audit done recently by Andrea and after implementing her suggestions I'm now on page one of Google for ALL my keywords. Thank you so much for your help, it's very much appreciated.
Andrea, Fred and the team are not only experts in the marketing field, but approach businesses with the enthusiasm and drive that you would expect from a leader within your own team. They truly care about their clients and you can really feel that in all that they do.
Moving into my first managerial role as operations manager at an engineering company, I was paired up with Fred as a business mentor as part of the Help to Grow Management course, as he had extensive experience within engineering companies. He has provided me with clarity, structure and drive to push our business planning forward the whole way through. Fred was so easy to get to know and talk too, and he kept the conversation flowing throughout the sessions. He made it easy to dial in to specific business problems and brainstorm solutions amidst very busy periods so that I always felt like I was moving forwards and have given me so much food for thought and great take away's that, even though our mentor-mentee relationship has ended, I still have so much to work on from our time together. It's been great working with Fred and I am so grateful for the impact he has had on our growing business, mindset and confidence.
Fred and I were introduced during the 10x10 Business Accelerator Program. During Lockdown I had struggled with Business to Business work and we had moved into retail sales. I did not know much about retail sales and wanted to maximise our effectiveness in this area as we moved out of Lockdown. Fred worked with me on a weekly basis to help overcome new struggles with building new business and marketing techniques with our products direct to consumers. Fred is clever in his approach with advice. Rather than telling you the answer he helps you find the answers you already had. As a result of our sessions together I have become more confident with our products and our advertising which was a genuine weak area in our marketing campaigns. Due to the mentoring sessions I have seen increased sales as well as developing the product to make it more streamline to manufacture. Our marketing strategy has changed and we have pushed our customers from Amazon to our own website that has been updated for a better user experience thanks to Fred's suggestions. I strongly recommend working with Fred as you will see immediate results. I am very happy we have worked together in the mentoring process, my business grown but so has my confidence. Thank you Fred.