Email Marketing | Creative in time
Irresistible Email Campaigns That Convert
Are you looking for a cost-effective and highly targeted way to reach your audience? Discover why email marketing is the answer you've been searching for!
Memorable Email Marketing Campaigns
Businesses of all sizes are using email marketing to connect with their audience and drive growth. And who can blame them?
With the ability to reach customers directly in their inbox, email marketing is like having an exclusive VIP pass to your customers' attention. It's the perfect opportunity to build relationships, showcase your products or services, and boost your sales.
At CREATIVE in TIME, we're all about crafting killer email marketing strategies that get results. Ready to take your email marketing to the next level?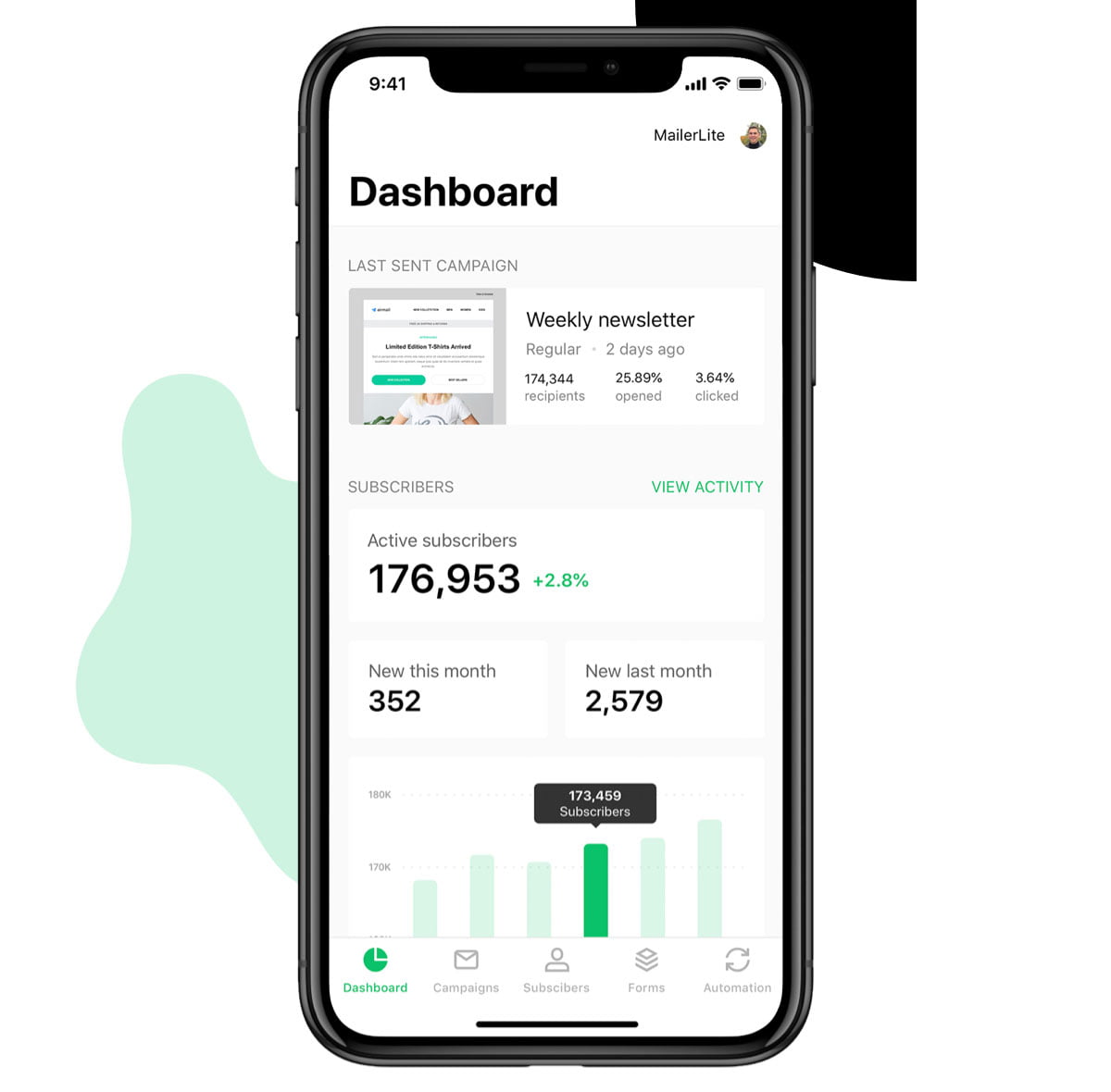 Our Email Marketing Services
Our email marketing services involve creating an email marketing strategy designed to achieve your business's goals by creating, distributing, tracking and analysing email campaigns. These email campaigns can be singular email campaigns, nurture campaigns and automated email workflows to engage and interest different customer segments. Using engaging images, content, interactive designs and captivating subject lines, we can ensure email marketing has a place in your digital marketing journey.
Here's a list of all the email marketing services we offer here at CREATIVE in TiME:
Email marketing platform creation

Creating custom content

Email marketing design

Planning an email schedule

Email automation

Recipient segmentation

Email marketing reporting and analysis
Get Your Free Marketing Audit
Ready to take control of your marketing?
Email Marketing Strategy
We will create a detailed, easily digestible, email marketing strategy unique to your business, audience and goals that will convert prospects into customers. 
Content Creation
Our in-house content marketing team will create custom content to include in your email campaigns such as informative content, promotions or guides.
Audience Segmentation
Our team will segment your email recipients into groups which allows for focused emails to reach the correct users and boost CTOR (click-to-open-rates).
Email Analysis
Each month, we provide an easy-to-read report which will detail the performance of your email campaigns and how these affect your bottom line.
Email Design
Our experienced team will create visually appealing campaigns which feature your branding, alongside informative content optimised for desktop & mobile viewing.
Email Platform Creation
We can create an email marketing platform account for your business and ensure it is kept updated with recent and relevant email contact information.
How do we develop your email marketing strategies?
Discovery Call / Consultation
First, we like to set up a discovery call with our potential clients to chat about your business, your customers, your start point, and where you wish to be.
Research & Audits
We look at everything you do, everything you are, and where you are versus where you want to be. Our team will do the analysis and seek out the opportunities.
Strategic Planning
How can we make the most of the search opportunities we've found for you? Whether you need our complete content marketing services, a detailed strategy, or just a few blogs going out a month, we can deliver.
Analytics & Feedback
What's working and what isn't? What changes are you making in your business that might provide new opportunities? We keep an open conversation with you and your business to ensure all potential is being maximised.
Flexible Workflow
Need us to change focus? No problem. We're flexible enough to redirect your budget into the areas that matter to you to support your marketing strategy. 
Frequently Asked Questions
What Is Email Marketing?
In a nutshell, email marketing is the use of email to promote your products or services.
Email is a great way to develop relationships with your potential customers or clients. It involves sending targeted and relevant emails to a list of subscribers who have opted in to receive communication from your brand. With email marketing, you can build relationships, promote your products or services, and drive conversions.
Email marketing is the most profitable and cost-effective direct marketing channel, generating an average return on investment of 4,200%. 
But it's not just about sending any old email – it's about crafting engaging and personalised content that resonates with your audience.
How Can Email Marketing Help My Business?
Email marketing offers high returns on investment and is particularly effective for eCommerce companies selling direct to clients. 
Not only this, but email marketing helps build strong customer relationships, develop your own unique brand, build credibility as a business and become an expert with expert content.
Email marketing is also very efficient with your time and budget. Designing a professional email marketing campaign isn't complicated or time-consuming. Sending emails to a large number of subscribers is also very cost-effective. You get direct access to the email inboxes of potential customers, without having to pay the costs of direct mail.
What Can I Expect From An Email Marketing Agency?
Our email marketing agency will enhance your current email marketing strategy by helping you to understand what email marketing is, why your business should be using email marketing and how this can have a positive impact on your overall marketing and business strategies.
Our expert knowledge of email marketing will uniquely aid your business by adapting to your individual needs. Through access to specialist tools, we can give your business an edge over your competitors and ensure your emails get the recognition they deserve!
Is Email Marketing Worth It?
Very. Doing Email Marketing right can be a significant driver of traffic and leads to your website.
In fact, email marketing still promises to deliver the highest ROI of all marketing channels— £35 back for every £1 you spend. 
With 92% of online adults using email, at least 61% of them are using it daily. This remarkable fact clearly shows that email isn't dead, rather that email marketing is well worth the time and effort. Without Email Marketing, you could be missing out on valuable revenue, traffic and exposure.
How Much Do Email Marketing Services Cost?
Overall, email marketing is one of the most cost-effective marketing techniques. Here at CREATIVE in TiME, each package is entirely bespoke for you. 
Our monthly packages offer incredible value when compared to recruiting all our skills into your own company, delivering what you need without having to build an entire team! You may require many services or just one or two. Let us chat this through with you to find exactly what you need.
Why choose CREATIVE in TiME?
What other Marketing Agency has the knowledge and expertise of a Chartered Engineer and an award winning multi business creator? We get business, we get people, and we deliver. We understand the people, the resources, the processes, and tools that go into making your business run smoothly and we get the struggles companies like yours to experience with the heady world of marketing.