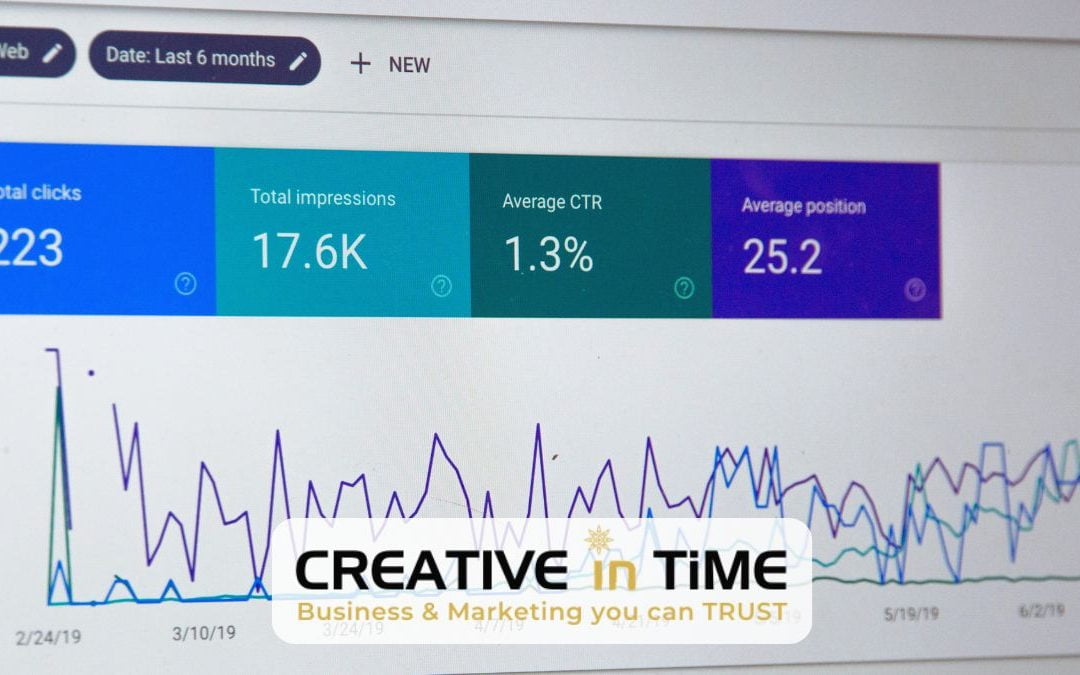 We've got a secret weapon to share with your business: strategic search engine optimisation (SEO).
Today, having a strong online presence is no longer a luxury – it's an absolute game-changer. Picture this: your potential customers actively searching for products and services like yours, and with the magic of SEO, your business appears right at the top of their search results.
What does that mean? More visibility, more traffic, more conversions, and ultimately, MORE SUCCESS.
In this blog post, we will explore five key aspects of SEO that business owners should focus on to maximise their success: organic search, content optimisation, paid search advertising, blogging, mobile optimisation, and content ranking.
Organic Search: Driving Quality Traffic Through Search Engine Optimisation
Did you know that organic search drives 1,000% more traffic than organic social? This staggering statistic highlights the importance of optimising your website to rank well in search engine results pages (SERPs). By improving your website's visibility and ranking organically, you can attract highly targeted and quality traffic to your website.
Optimising your website for keywords relevant to your business and industry is key to ranking higher in search results. This is like preparing a gourmet meal for your customers, where you carefully select the finest ingredients – this case, keywords, add a pinch of creativity and serve it with a side of valuable information. Just like a delicious meal leaves your customers craving for more, an engaging website content strategy keeps them coming back for more.
To accompany your SEO efforts, it's important to engage with social media. This is like hosting a networking event where you can set up shop and share some valuable insights. Sharing valuable content related to your industry can help drive traffic and improve your brand's visibility. Incorporate engaging emojis and use SEO-focused hashtags to attract your target audience and increase your reach.
Content Optimisation: Creating Engaging and Valuable Content
It's no secret that content is king in the digital marketing world. In fact, 55% of marketers and business owners believe that posting more content is crucial to improving search rankings. High-quality and valuable content not only helps improve your organic search rankings but also engages your audience, increases brand credibility, and drives conversions.
To optimise your content, consider the length of your articles. Research shows that the average first-page search result contains 1,447 words. By creating comprehensive and in-depth content, you increase your chances of ranking higher in search results. Additionally, incorporating relevant keywords and providing informative and engaging content can help attract and retain your target audience.
Remember to always focus on providing value to your audience. By addressing their pain points, answering their questions, and providing helpful insights, you establish your brand as a trusted authority in your industry.
Paid Search Advertising: Maximising Visibility and Reach
Paid search advertising is the modern-day equivalent of up a flashy billboard in the busiest part of town. It catches the attention of passers-by who are actively looking for what you offer. Just like a captivating billboard convinces people to visit your store, a well-crafted paid search ad persuades potential customers to click and explore your website.
While organic search is essential, paid search advertising can be a powerful tool to complement your SEO efforts. With over 40,000 search queries per second on Google alone, it's crucial to have a strong paid search strategy to maximise your visibility and reach your target audience.
Pay-per-click (PPC) advertising allows you to target specific keywords and demographics to ensure your ads are seen by the right people at the right time. By bidding on relevant keywords and creating compelling ad copy, you can increase your chances of attracting high-intent customers who are actively searching for products or services like yours.
To optimise your paid search ads, it's important to stay up to date with industry trends and changes in search engine algorithms. Utilise SEO tips and strategies to improve the effectiveness of your paid ads and maximise your return on investment (ROI).
Blogging: Driving Traffic and Building Authority
By providing valuable insights and advice through your blog posts, you establish yourself as a knowledgeable authority in your industry. People are drawn to you, seek your expertise, and trust your recommendations.
Maintaining a blog is an effective way to boost your organic search traffic and build your brand's authority. Did you know that companies that maintain a blog get 55% more visitors and have 434% more indexed pages? By regularly publishing informative and valuable blog posts, you can attract and engage your target audience while improving your search engine rankings.
When creating a blog strategy, it's important to focus on topics that are relevant to your industry and align with your target audience's interests. Conduct keyword research to identify high-demand topics and ensure your content is optimised for search engines. Additionally, incorporating internal and external links within your blog posts can improve your website's overall SEO.
In terms of content length, aim for comprehensive and detailed articles. Research shows that longer articles tend to rank higher in search results. By providing in-depth information and addressing your audience's needs, you establish your brand as an industry expert and build trust with your readers.
Mobile Optimisation: Meeting the Needs of Mobile Users
With the proliferation of smartphones, optimising your website for mobile users is crucial. In November 2022, mobile phones accounted for 47.78% of web traffic in the UK, signalling a significant shift in browsing habits and emphasising the importance of catering to mobile users. To provide a seamless user experience and maximise your website's potential, it's important to prioritise mobile optimisation.
Start by ensuring your website is mobile-friendly and responsive, meaning it adapts to different screen sizes. This helps improve user experience and reduces bounce rates. Additionally, optimising your website's speed is crucial for mobile users. Slow-loading pages can drive potential customers away, leading to lost opportunities and revenue. By optimising your mobile site's speed, you can reduce bounce rates and improve conversions.
Content Ranking: Creating Content That Ranks
Content ranking is like running a marathon. It requires consistent effort, endurance, and strategy. Just as a marathon runner focuses on pace, stamina, and a well-planned route, you need to focus on creating valuable content, incorporating relevant keywords, and building authoritative backlinks to reach the finish line and earn a top ranking.
Creating content that ranks well in search engine results pages (SERPs) is crucial for driving organic traffic to your website. With only 5% of new pages ranking in the top 10 positions on Google within one year, it's important to focus on content optimisation strategies.
Keyword research plays a significant role in content ranking. By identifying relevant keywords with high search volume and incorporating them strategically into your content, you increase your chances of ranking higher in search results.
However, it's important to strike a balance between keyword optimisation and providing valuable and informative content. Search engines prioritise user intent and satisfaction, so make sure your content addresses your audience's needs and offers a unique perspective.
In addition to keyword optimisation, backlinks also play a crucial role in content ranking. High-quality and authoritative backlinks from reputable websites signal to search engines that your content is trustworthy and valuable. Invest time in building relationships and earning backlinks from relevant websites in your industry.
Let CREATIVE in TiME Level Up Your Digital Presence with Search Engine Optimisation
Strategic Search Engine Optimisation (SEO) is a powerful tool that can significantly impact the success of your business. By optimising your online presence and improving your website's visibility, you can attract more organic traffic, increase conversions, and ultimately maximise your business success.
At CREATIVE in TiME, we are a creative digital marketing agency that specialises in SEO. Our team of experts is dedicated to helping businesses like yours harness the full potential of SEO to achieve remarkable results. With our in-depth knowledge, innovative strategies, and tailored approaches, we can elevate your online visibility and drive targeted traffic to your website.
Don't let your business get lost in the digital realm. Contact us today at CREATIVE in TiME to discuss how our SEO services can help you maximise your success and take your business to new heights.