cREATIVE IN TIMe
Digital Marketing Agency in Leicester
Are you in search of a Leicester-based digital marketing agency that specialises in providing top-notch digital marketing services?
From SEO to Social Media Marketing and more, CREATIVE in TIME has got you covered.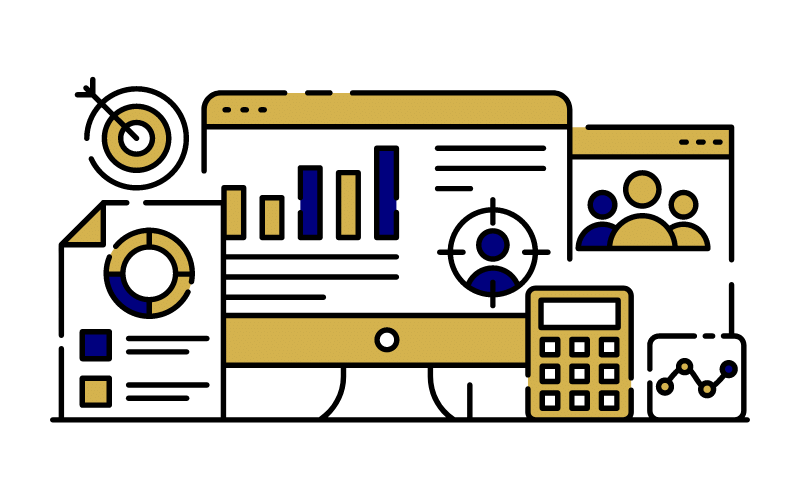 Ready to take control of your marketing?
We help your business and website get found online, engage with your target clients and raise your brand awareness online through our Digital Marketing Services in Leicester.
 Do You Want Your Brand To Have Greater Reach Across Leicester And Beyond?
Search Engine Optimisation (SEO)
Watch your traffic soar with Search Engine Optimisation. With a strong SEO strategy, your business can rise to the top of search results, making it easy for potential customers to find you and boosting your online visibility!
Social Media Marketing (SMM)
With billions of users social media is the perfect place to connect with your audience, build brand awareness, and boost your sales. Whether you're looking to share your story, showcase your products, or engage with your customers, social media has got you covered. 
Content Marketing
Let us help you engage your audience and drive website traffic, all while boosting your brand awareness. With our expert guidance, you'll stand out from the crowd and leave a lasting impression on your audience. Get ready to make your mark and achieve your business goals like never before! 
Customer Journey
 The customer journey is the key to your success. That's why we're dedicated to ensuring that every step of the way is a memorable and positive experience for your customers. With our expert guidance, you can rest assured that your customers will be left with a lasting impression of your brand.
Brand Design
Your brand design and identity are the building blocks of your business. They're what set you apart from your competitors and create a lasting impression on your audience. That's why investing in a strong brand is absolutely crucial for building recognition and trust with your customers. 
Pay-Per-Click (PPC)
If you're looking to increase your leads and traffic quickly, pay-per-click (PPC) could be the answer for your. You can reach your ideal audience and target search engines or social media with ease. Whether you're looking to increase website traffic, generate leads, or boost sales, PPC is the way to go. 
Web Development
Web development is absolutely essential for successful marketing. It allows businesses to establish a powerful online presence and effectively engage with their target audience. However, creating a website that is both functional and visually stunning can be challenging and time-consuming. This is where  we come in! 
Email Marketing
As a business owner, you know that one of the most important aspects of your marketing strategy is reaching out to your customers.  Email marketing is a great way to connect with your customers. With CiT, we can take your email marketing campaigns to the next level, starting with the subject line.
Why We Love Leicester
At CREATIVE in TiME, we can support your Leicester business to grow and thrive in an age where your online presence is of utmost importance.
Leicester is a city with a rich history and a vibrant culture, making it an excellent destination for anyone looking to explore the heart of England. From its stunning architecture to its bustling food scene, there's something for everyone in Leicester. The city is home to a diverse population, which is reflected in its many festivals and events throughout the year. Whether you're interested in art, music, or sports, Leicester has it all.
Its central location also makes it an ideal base for exploring the surrounding countryside and nearby cities. With excellent transport links and a welcoming atmosphere, Leicester is a city that's easy to fall in love with, we know we have here at CREATIVE in TIME.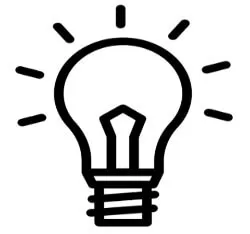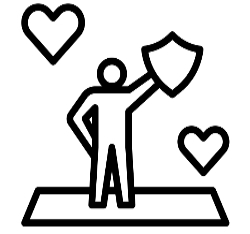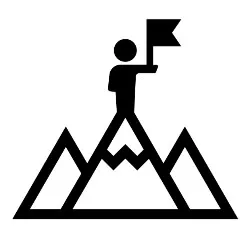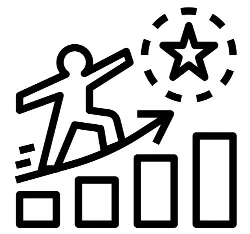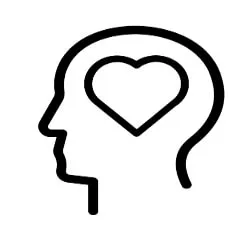 What other Marketing Agency has the knowledge and expertise of a Chartered Engineer and an award winning multi business creator? We get business, we get people, and we deliver.
It's no secret that Marketing Agencies don't have a great name. The common complaints being that they just don't return value. We believe that the missing link time and time again is understanding.
Free Marketing Audit
We look at everything you do, everything you are, where you are versus where you want to be. 
CREATIVE in TIME will deep dive into your business, your customers, your competitors, and your expectations, then provide you a clear and simple report on our findings our ideas and suggestions. We prefer to walk you through this report to ensure a real clarity of communication. 
"Fred's wealth of experience within various roles and enterprises means that he is able to adapt his mentoring and teaching material to suit the direct needs of the client. In our case we needed to redefine and develop PM Process, Governance and Reporting Tools in line with the transformation of our business from a manufacturer of traditional products to a project-based technology company"
"Andrea and the team at Creative In Time have been an absolute breathe of fresh air. Full and consistent transparency throughout the proposal process. They have shown their authority when it comes to PPC and SEO skills both technically and creatively . Creative In Time have offered support and advice for all aspects of Marketing including social media management, search engine optimisation, Google ads (PPC) and graphics/print management. We are only at the beginning of our journey with the team but have every faith that we will enjoy a long and fruitful relationship!"
"Andrea has really helped me with my business website after being miss led by another company. She has got my website back up and running to a professional standard. I am able to ask Andrea about any concerns I have before signing new contracts in the future. She has given me her professional opinion on my own business concerns and I have found this very helpful. I'm looking forward to carrying on working with her."
Fancy a MONTHLY insight into the World of Marketing? What's working, what's not, innovative ideas and refreshing classics.