So, you want to start a blog…GREAT! 
Blogging is an amazing way to bring more traffic to your website, become an authority in your field and build a community.
What is Blogging?
Blogging is the act of posting content on a website. They are informal articles written for the main purpose of showing thought leadership and expertise on a certain topic.
Often, you will be reading a blog and won't even know it!
That recipe you just read, blog.
List of fashion trends, blog.
Technology tips, blog.
If you're searching for it then someone is blogging about it and vice versa, if you want to blog about something then the likelihood is that someone is searching for it.
If you want to know the ins and outs of how to start blogging in 2023 then keep reading! 
Step 1: Choose your Blogging Host
To get people to start reading your blog, it needs to be online!
If you are starting from scratch, then you need to use a blog host to get your blog online.
In this guide, we will show you how to use BlueHost for all of your blogging needs. Let me tell you a few quick reasons:
They register your custom domain name for free
30-day money back guarantee
Free, automatic installation of WordPress blogging software (this sounds scary but don't panic)


Step 2: Create Your Account
Once you visit their website, you need to select your plan. We would recommend that for a blogging beginner, you will only need the basic plan.
Next, you need to input your domain name. Yes, this may seem like the complicated part.
If you already have previously paid to register a domain and wish to use that to host your blog, then you can put it in the right box. If you have not, then input your chosen domain name into the left box and click "next".
Now for the easy part, I'm sure most of us have bought something using the internet before, so fill out your billing details on the registration page now.
You will also need to choose your hosting package and extras, for a beginner blog, it is likely you are not going to need any extras as your account plan will have everything you need for your blog. 
You are now ready to create your BlueHost account and password! Not to be that person but please choose a secure and unique password, I don't want any birthdays or full names here!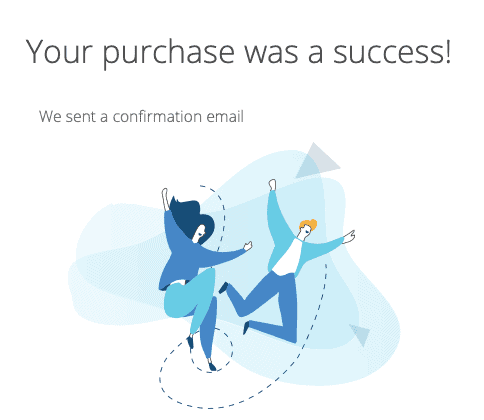 Once you have your account set up, you will be shown an installation helper but since you are reading this you can just click on "skip this step" to follow along with us instead (or do both!).
The WordPress blogging platform will automatically install, and you can click on the "log into WordPress" button on the top right-hand corner to go to the administrator section of your blog.
Step 3: Customise your blog
This is where the fun really begins, here is your opportunity to customise the appearance of your blog!
How you want your blog to look is personal preference, there is no right or wrong answer for how your own blog should look.
One of the benefits of WordPress is its "themes" which can be accessed through the "appearance" tab. You should have some free WordPress themes already installed for use on your blog and unless you have a very specific design in mind, we would recommend using one of these.
Once you pick a theme, all you need to do is hover other the theme and click activate. It's that easy!
If you don't like any of these themes, just click "add new theme" to browse lots of other WordPress themes which you can install and activate.
Step 4: Start writing
The first step to any good blog is coming up with a title but we aren't going to talk about that today, we already have a blog about that! Click here to find out about how to create engaging and catchy titles that people will WANT to click on.
Step 5: Post!
On WordPress, go to the menu on the left and click "posts".
Delete the post which is already there (it defaults on all new blogs and is not needed) and then click "add new".
You can now add in a title, your content and even extra things such as images. Don't forget your SEO as well (what is SEO for blogging, you ask? Click here to find out).
If you are creating your own blog, then you will also need to promote it. What's a blog if it isn't being read?
Some ways to promote your blog are through social media, email marketing and search engine optimisation.
If you are unsure of how to do this then get in touch now!