Are you looking to up your social media marketing game in 2023? We think you should and now is the perfect time to get started with a new social media strategy. 
In 2023, social media marketing is more important than ever and giving your business a stellar online presence could give you an edge on your competition. 
A social media strategy for your marketing allows you to focus on what IS working and cut out what is NOT working. If you have a social media strategy already then click here to learn how to up your social media game!
More goes into creating a social media strategy than just making an Instagram account and posting pictures of your product but what else does it need…
What Are Your Goals?
Before you create a social media strategy, you need to decide what your goals are going to be. You cannot form an effective social media strategy without targets to achieve. Below is a list of example goals to get you thinking, you may choose one of these or decide on your own.
Example Goals: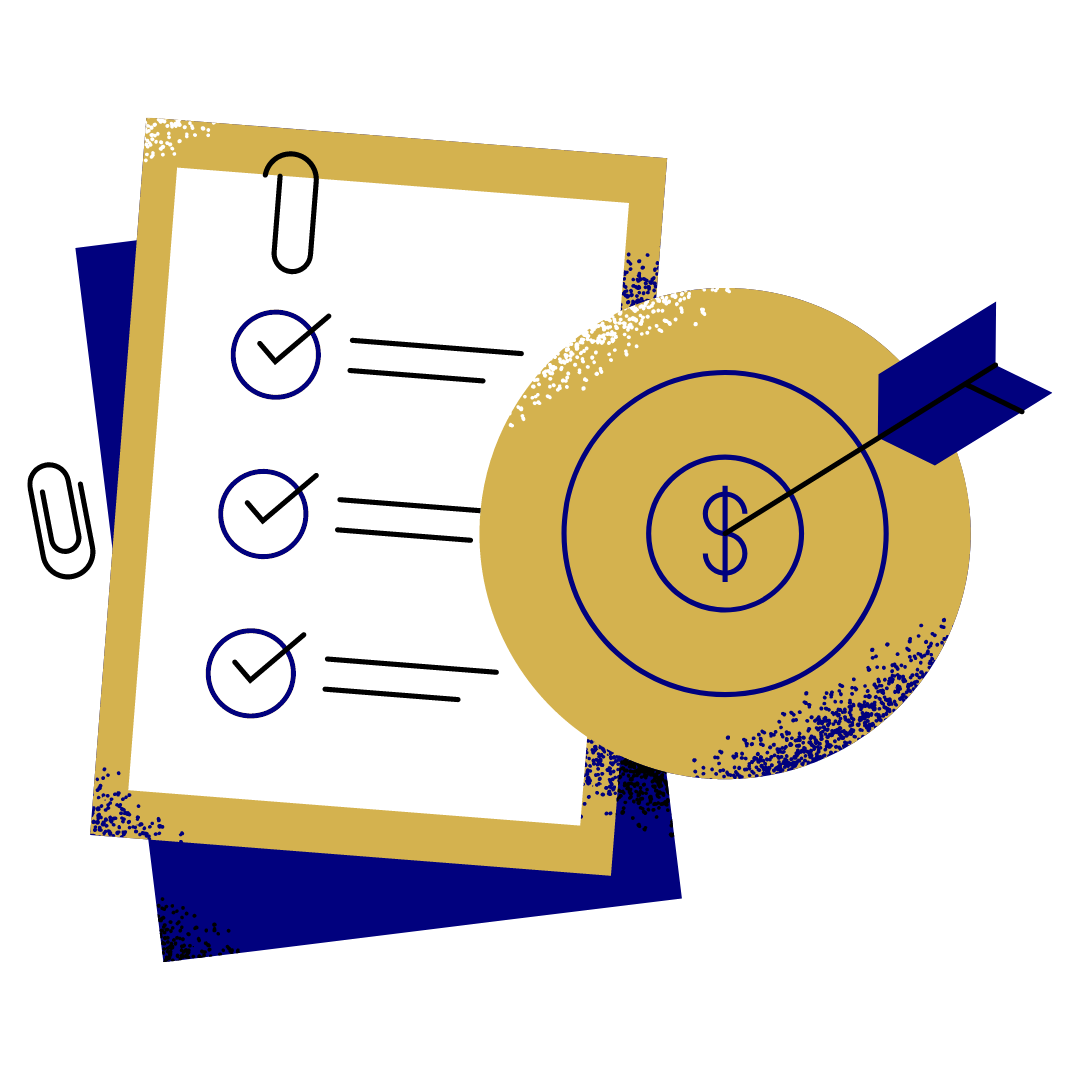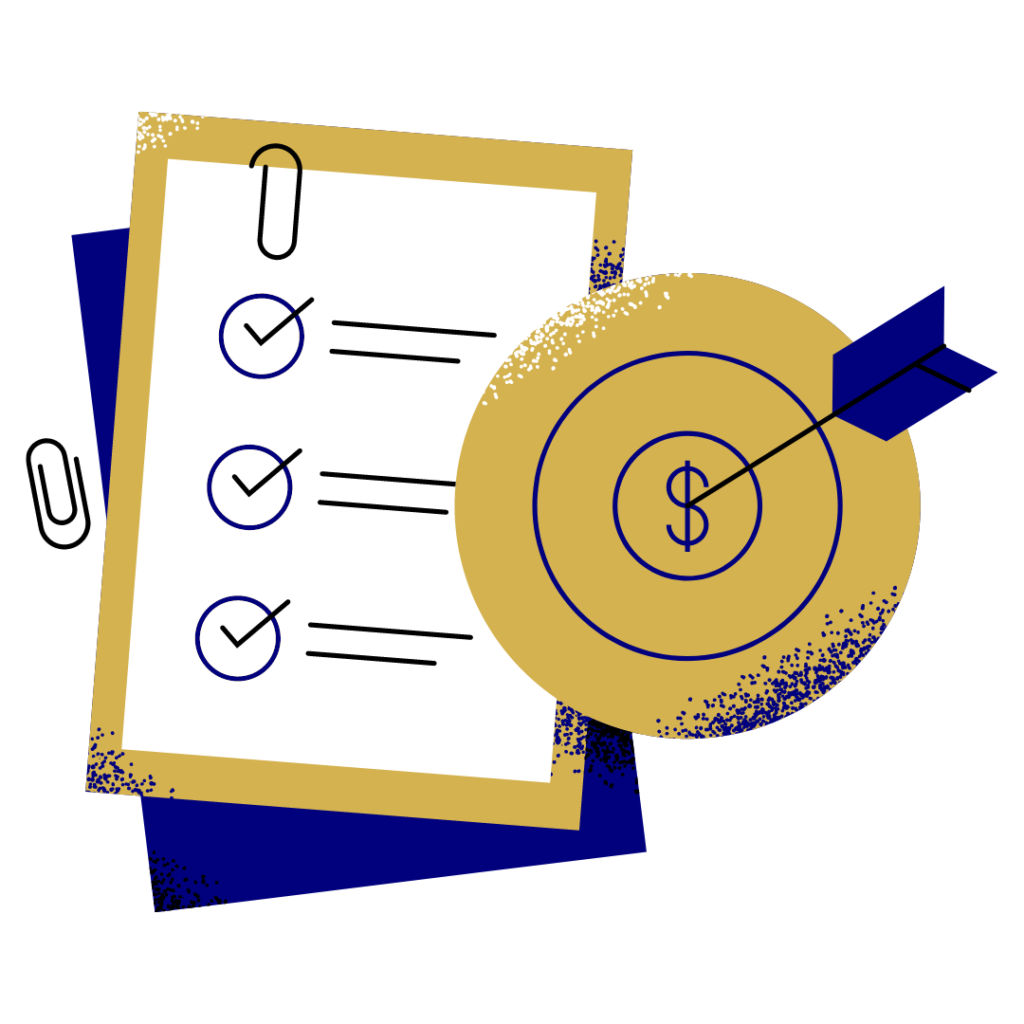 Increase brand awareness – Do you want your name out there? Do you want people to know your brand?
Grow your audience – Do you want more followers? Bringing in new followers means that you are introducing your brand to people who haven't heard of your brand before.
Generate sales and leads – People don't purchase your products by accident, they need encouragement and a reason to. Are you showing off your product catalogue? Showing customers new products and promotions? Running new deals?
Boost engagement – Do you want followers to interact more on your social media?
Increase traffic to your site – Do you want more people visiting your site from social media?
Whatever goal you pick, make sure it is realistic for your brand and size. If you have a small business, then it is unlikely to expect to gain thousands of likes if you are currently only getting 10. Set manageable targets that you can reach, once you have reached them, set new targets and so on.
Who is Your Social Media For?
Once you know what your goals are, you need to find out WHO your target audience is and WHO your social media strategy should be for.
Your target audience can determine which social media platforms you should use, what content you should put out and even what time you should post!
Looking at your current social media can be a good start, who is currently following you? Who is engaging with your content?
Many forms of social media have their own insights/analytics section for businesses which can show you your current demographics.
Let me ask you this, do you monitor your metrics? Do you know if/when/how you are being interacted with? Check out our breakdown of important metrics to watch: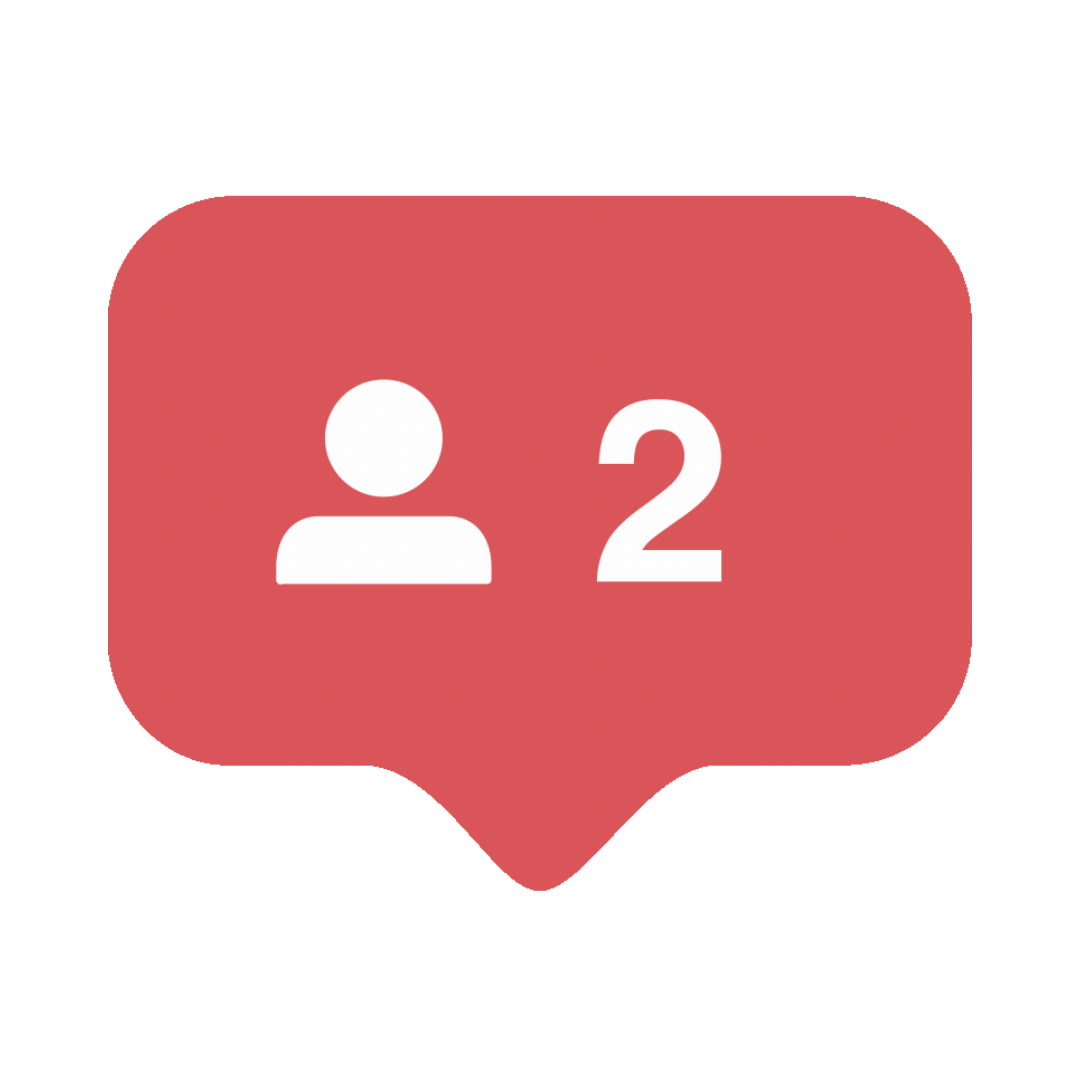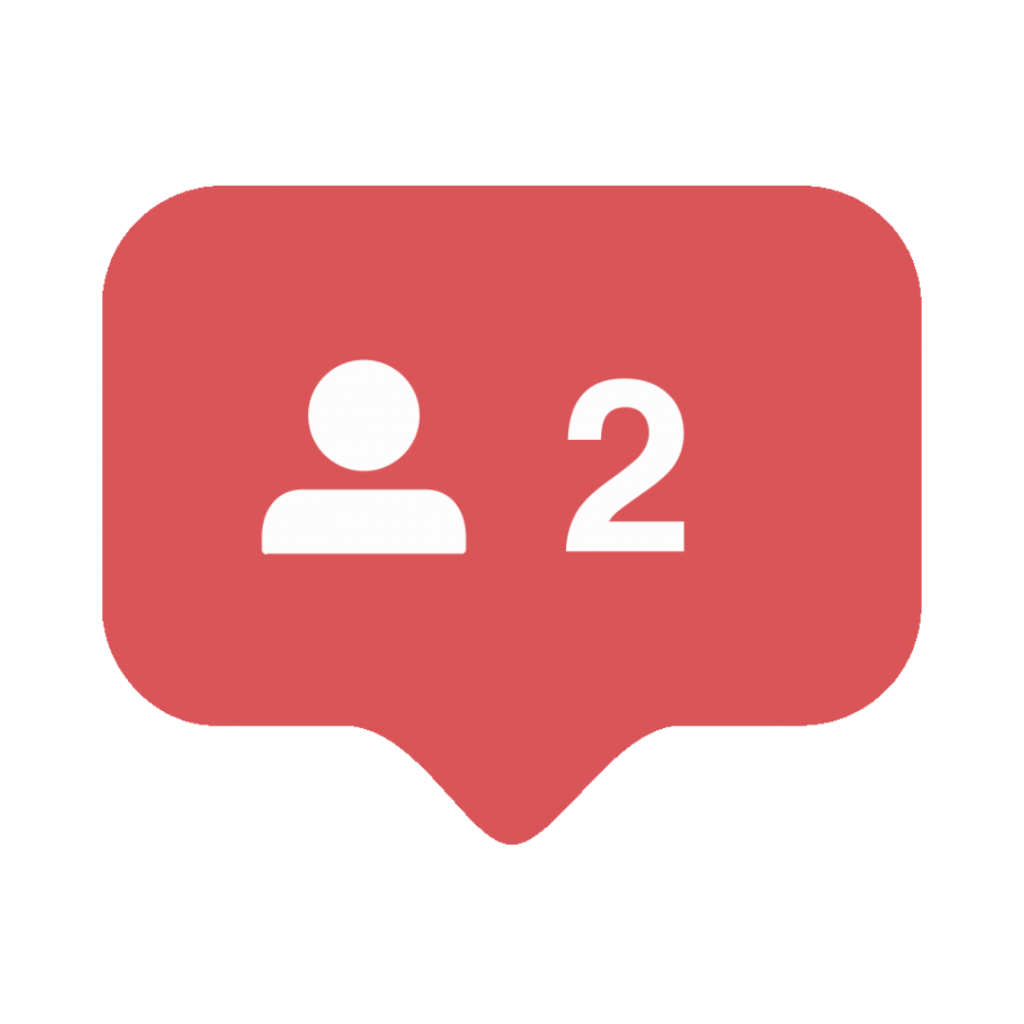 Clicks: This is exactly how it sounds; it is the number of clicks you get on your content or account.
Engagement: This is the number of social interactions divided by the number of impressions. This is how willing people are to interact with your content.
Reach: Your reach is the number of unique users who see your post and how much of your content is actually reaching your users' feeds.
What Platform Should I Be Using?
With the number of social media platforms, it is vital to understand that each social media platform attracts different audiences. Once you know who your target audience is, you need to find out where you should focus your efforts.
Social media is not one size fits all!
We have curated demographics for the most used social media platforms so that you don't have to! It is always imperative to do your own research, but this should guide you in the right direction.
Demographics
Facebook: 52% of Facebook users are female whilst 48% are male. The largest demographic is between 25 and 34 years old with 11.2 million users in the UK.
Instagram: The largest demographic on Instagram is 25-24 with 30.8% of users and then 18-24 with 23.1%. In 2021, 57.42% of women and 42.68% of men reported using Instagram.
Pinterest: As of January 2021, 75.2% of Pinterest audiences in the UK were female and 19% were male. The main age group using Pinterest is 18-24 with 55%! Pinterest currently has 16.7 million active users in the UK.
LinkedIn: As of 2021, LinkedIn had 33 million users in the UK. 57.2% were between 25-34 years old. 57% of users are male and 43% are female.
YouTube: More than 35.6 million people in the UK use YouTube! 46% of users are female and 54% are male. The main demographic is 25-44 years old.
TikTok: TikTok had over 3.7 million users in the UK in 2021 and the number is climbing. The main demographic of users are between 18-24 which is 26% of all users. In 2020, 65% of users were female and 35% were male.
Twitter: In 2020, 58.5% of users were male and 41.5% were female. The largest demographic group of users is 18-29 which is 37%. The next largest group is 30-49 at 25%.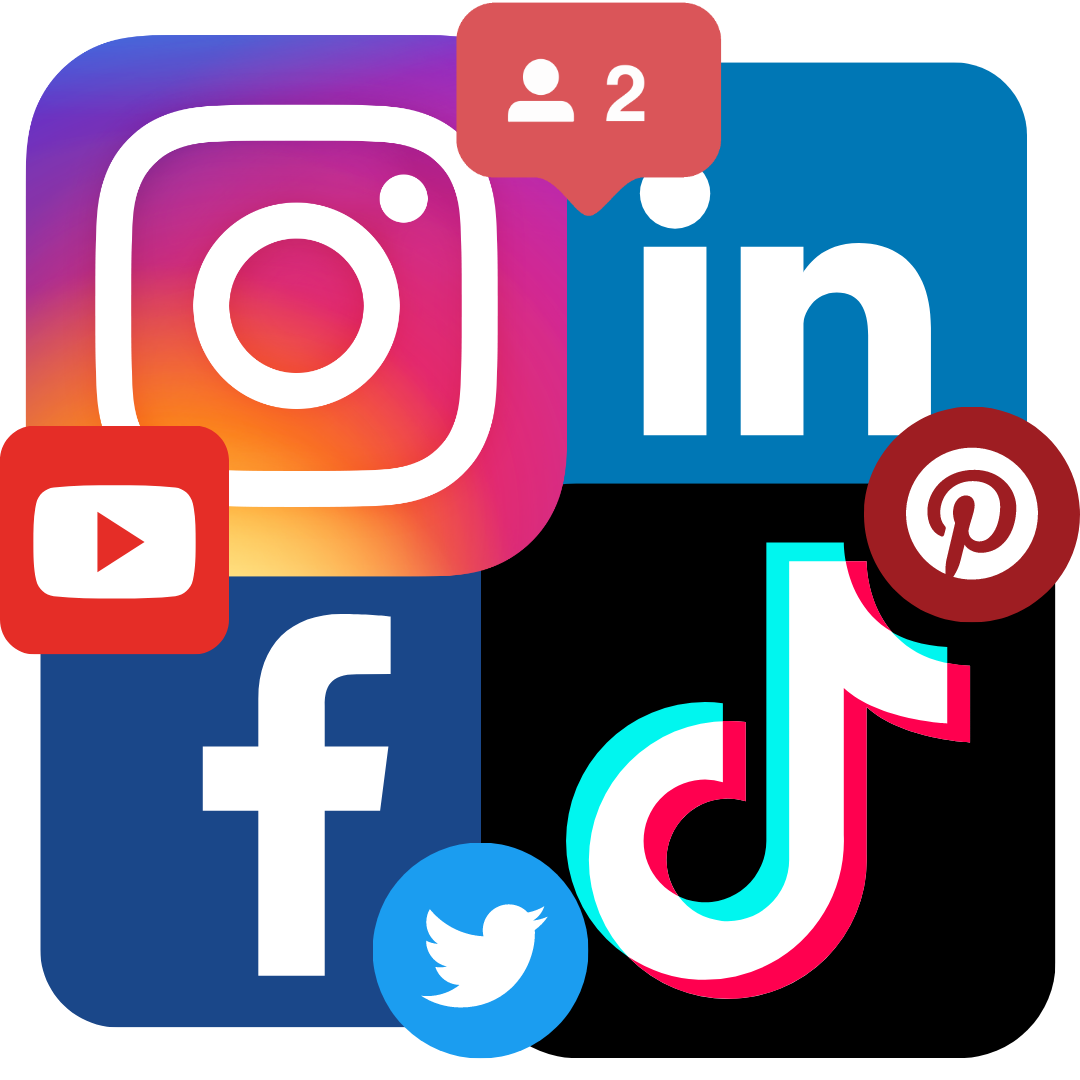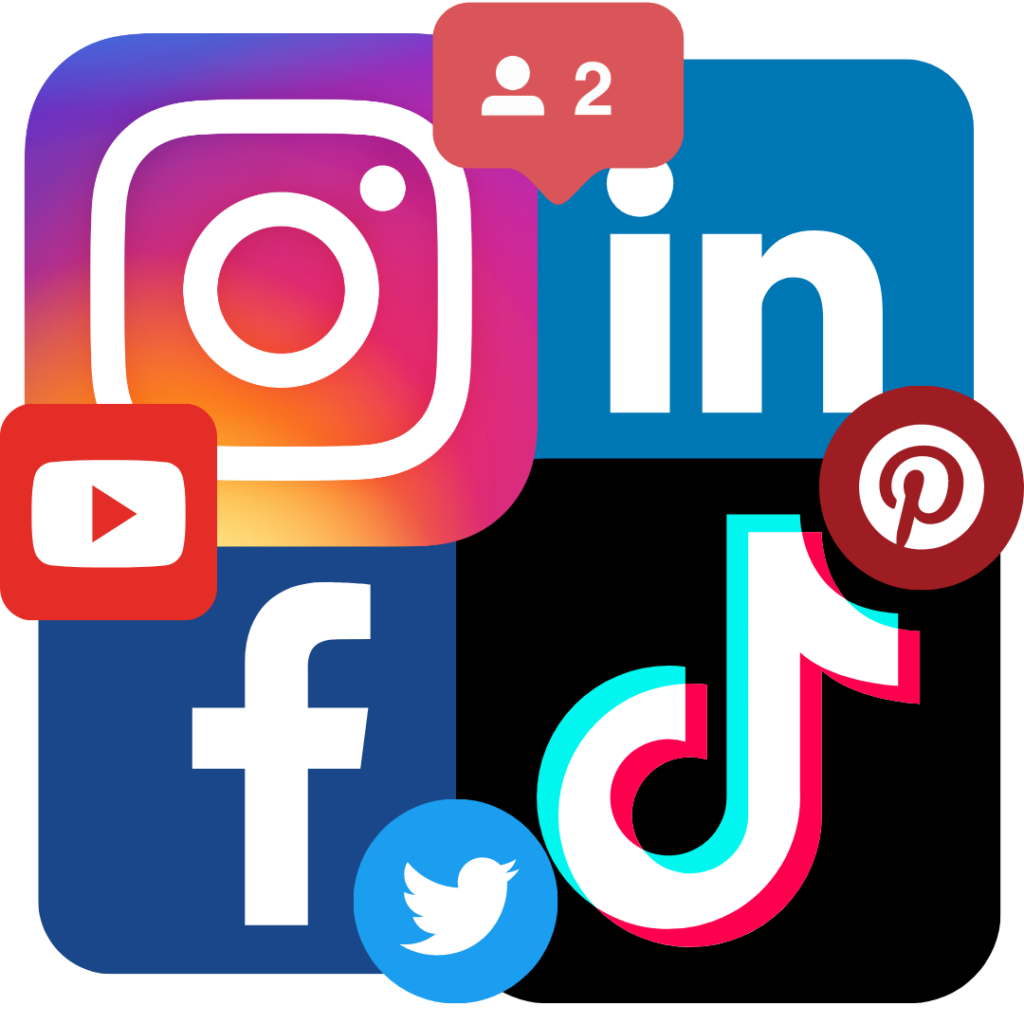 Create your Content
Now, to top it all off, you need to create your social media content!
Once you have discovered your target audience, the social media platforms you'll use and which goals you are trying to achieve, it is time to create your own unique content.
When creating your own unique content, you should try to stick to a theme. This is something that all well-loved brands do. It means that when you see a post from that brand, it feels like theirs.
This could mean sticking to a colour palette, tone of voice, writing style or even using the same fonts in all your images. If you have a website, keep your branding cohesive across all your content. This increases brand consistency and avoids any confusion.
When building your brand presence on social media, one of our top tips is to respond to followers on social media ASAP. This is especially important for negative comments or questions. Doing this shows that you care about your customers and their experiences.
Show off your human side! People like people, simple. Show the people behind the business and do not make every single social media post focused on sales. Post behind the scenes images, employee birthdays, the office dog, work get togethers!
If you need more information about the do's and don'ts of building an online presence, then click here to read our Social Media Do's and Don'ts.
One of the main forms of content which you may consider creating is video content, if you are wondering whether it is worthwhile…well we have a whole section below on it so what does that tell you?
Video Content
Don't underestimate the impact of video! Did you know that 54% of marketers say that video is the most valuable form of content for reaching your social goals?
Whether this is on YouTube as full videos, stories on Instagram or clips on TikTok, video is the future of social media marketing, and you should definitely include it in your social media strategy if possible.
One great use of video content is to put faces to the business and show that your values and ethics are worth engaging with. Similarly, to other content, showing your personality and employees can help customers feel welcome and comfortable interacting. It is easier to interact with a person than a faceless brand.

Is your Social Media Marketing Strategy sorted out for 2023? 
As this guide shows, starting up your social media presence well is more than just posting out content for the sake of it on all social media platforms. Quality over quantity is key here.
That said, this doesn't mean that your social media must be a chore. Your social media should serve you however, it can be a long process, if you are strapped for time and want someone else to handle your social media for you then get in touch now! 
See how CREATIVE in TiME can build you an effective and goal-driven social media strategy now through a free SEO and social media audit.