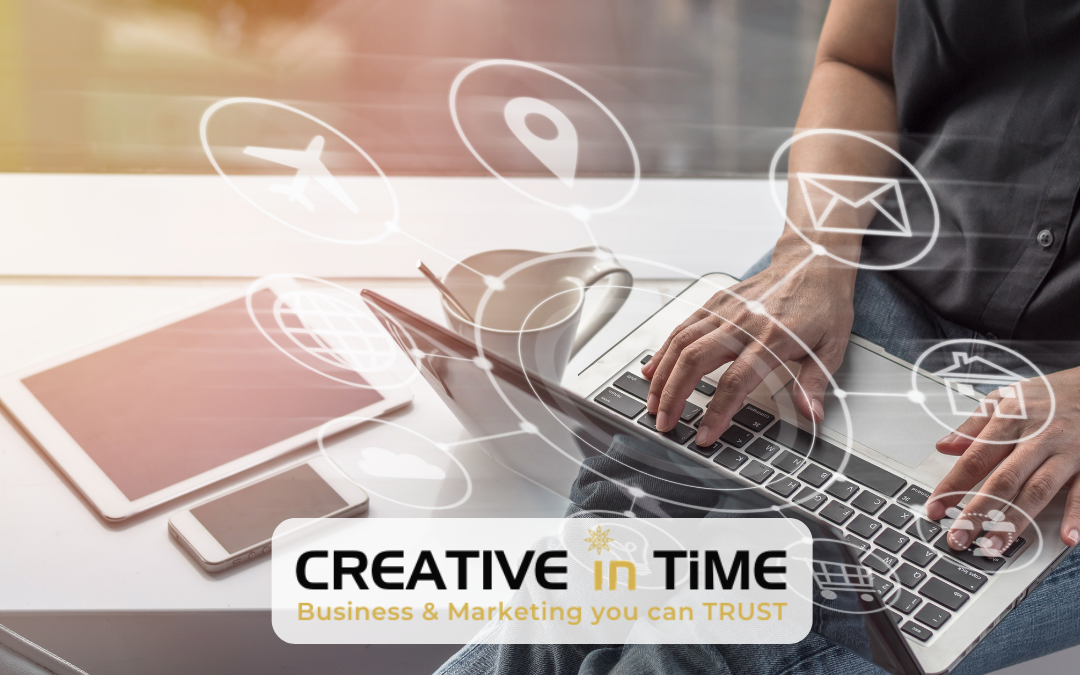 We are CREATIVE in TiME. A Digital Marketing Agency with expertise in SEO ready to help you rise through the Google Ranking with our organic SEO expertise.
What other SEO company do you know that has the knowledge and expertise of a Chartered Engineer and an award-winning multi-business creator?
Fred has a background in Aerospace, rail, hydrogen fuel cell, electronics, IOT, F1, business transformation specialist. Andrea is an award-Winning Business builder, marketing guru, franchise creator. She has 20 years business experience in B2C and B2B and is a networking Queen.
"I reached out to Creative in time recently for a discovery call and WOW what a chat it was , they came back promptly with a strategy for my SEO and Marketing for a LTD company I have.
The value from the beginning was fab !
I would highly recommend speaking with the team and not sit on the fence – I only invested a little 'time ' to outline what I wanted and the best thing was they kept it simple !! you truly get VALUE and INNOVATION with this team."
Why Do You Need an SEO Company?
Having an effective SEO Strategy and delivery plan is a high reward investment for your business. Out of all of the different forms of digital marketing, SEO will provide you with the best potential long-term success with your investment as it will not disappear or stop working overnight like other forms such as paid advertising.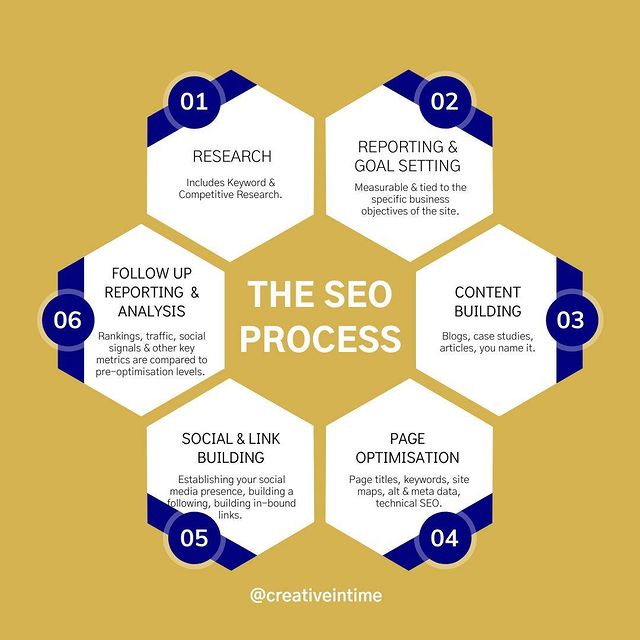 Do you want to improve your web and social presence, bring in more traffic, build credibility and trust with your customers? SEO is at the heart of all of these.
In a nutshell, we: ⁠ 
Research⁠ 
Report & goal set⁠ 
Content build⁠ 
Page optimise⁠ 
Do socials & link building⁠ 
Deliver follow up reporting & analysis⁠ 
Let's look at some of this in more detail…
Our SEO strategy will involve completing detailed research into your market, industry or sector.
We will take the time to understand the Google Trends around your target clients, keyword volumes, and create an action plan for moving forwards.
We will perform a full technical SEO audit of your website and all content hosted on it to analyse where we can make short, medium and long term SEO improvements. Using specialist tools and Google Analytics we can identify improvements and deliver them for you.
Analysing your website and data helps us to understand who your customers are, what they want, and how they behave. This information is then used to improve customer experience, increase sales, and retain customers.
When optimising your SEO, we will continually research and update our knowledge to stay up to date on the trends regarding your sector and keywords. SEO is not a short term fix guarantee, it often takes months to achieve the desired results and we will always strive for the best possible outcome for your business, not the quickest fix.
What Makes Our Company Different? 
We understand the people, the resources, the processes, and tools that go into making your business run smoothly and we get the struggles companies like yours to experience with the technical world of SEO.
It's no secret that SEO companies don't have a great name. The common complaints being that they just don't return value. We believe that the missing link time and time again is understanding.
Understanding your business and your goals, understanding your customers and understanding your expectations. Because we spend the time in the beginning asking the 'right' questions, we can provide you value and achieve deliverables in record TiME.
Our customer base is predominantly in the industry sectors of Technology, Information, Manufacturing and Engineering. Just because you may not fall into one of these categories, this does not mean we can't help you; we help clients in other sectors too!
"Andrea and the team at Creative In Time have been an absolute breathe of fresh air. Full and consistent transparency throughout the proposal process. They have shown their authority when it comes to PPC and SEO skills both technically and creatively . Creative In Time have offered support and advice for all aspects of Marketing including social media management, search engine optimisation, Google ads (PPC) and graphics/print management. We are only at the beginning of our journey with the team but have every faith that we will enjoy a long and fruitful relationship!"
Do you want help from our SEO company? Get in touch with us now to see how we can help your business with SEO or check out our selection of SEO blogs below.