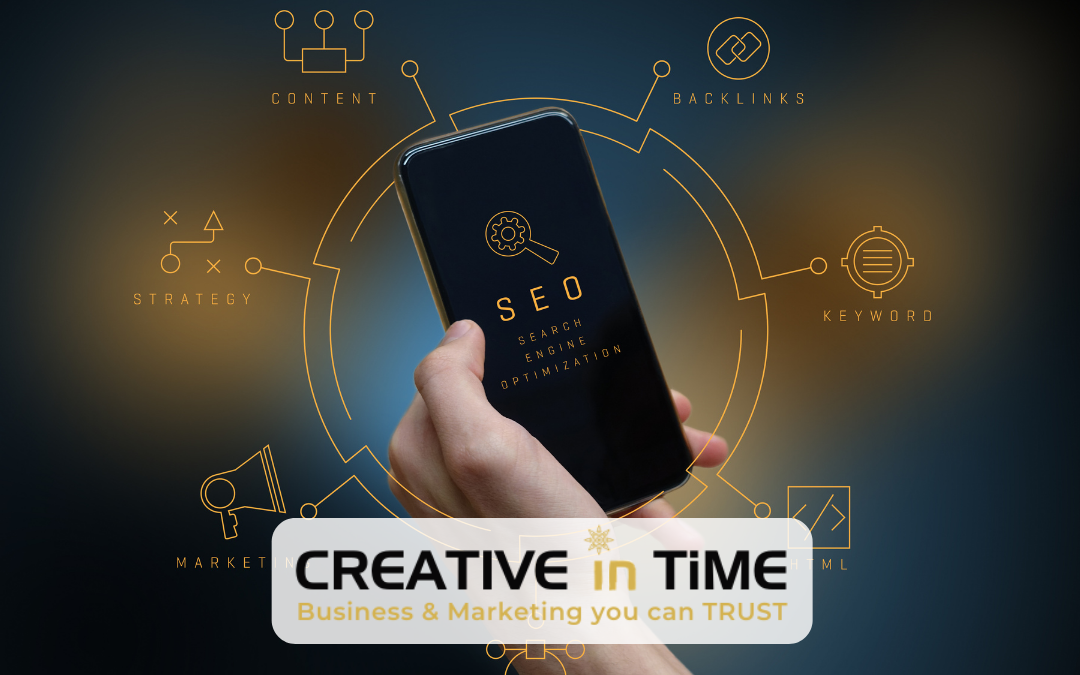 SEO keywords are ideas and topics that explain what your content is about. In terms of SEO, they're the words and phrases that searchers enter into search engines, you may also hear these called "search queries."
If you boil everything on your page down — all the images, video, copy, etc then your SEO keywords are what will get you FOUND. 
Why are keywords important?
When you optimise your content around words and phrases that people are searching for, your website can rank higher for those terms.  
Also, ranking higher in the search engine results pages (SERPs) can help drive more targeted traffic to your website. Therefore, finding keywords people are searching for is step #1 of any successful SEO campaign. 
What makes a good SEO keyword?
Your target keywords need to meet four criteria — significant search volume, high relevance, strong conversion value, and reasonable competition. If any of these are missing, your SEO is likely to fizzle out and not make a BANG! 
When choosing your SEO keywords, focus on keywords which have a high search volume and a low SEO difficulty. Keywords with low search volumes and high competition are not good choices for SEO keywords. 
What are examples of keywords?
Keywords are the words and phrases that people type into search engines to find what they're looking for. For example, if you were looking to buy a new jacket, you might type something like "men's leather jacket" or "black leather jacket" into Google.
Even though these phrases consist of more than one word, they are still SEO keywords. 
How many keywords should I use for SEO?
We recommend that you focus on one main SEO keyword per page while also including two or three SEO keyword variations.
Each of your pages should be focused on a single topic with the most important keywords for SEO purposes being included. This means that each page can rank for its individual topics by using different keywords.
You should pick one to three keywords centred on your topic for each page. For example, if you are writing content about beds, you will struggle to rank for such a broad keyword. However, you may want to use "storage bed", "ottoman bed" or "lift up beds" as your 3 keywords. 
How do I add SEO keywords to my website? 
First, use your main keyword in the first couple of sentences of your content, or at least within the first paragraph.
Next, use that keyword and variations of it throughout the rest of your content. The best practice is to include latent semantic indexing (LSI) keywords rather than the exact keyword every time. 
How do I find SEO keywords?
Study your niche: Once you decide on your niche, you need to study it. Find out exactly WHAT you are looking to rank for.
Define your goals: Decide what you want from your SEO keywords, do you want to rank higher or rank for more keywords or something else?
Make a list of relevant topics: What are topics related to your niche? Make a list of all of them.
Create a list of keywords: Form a list of keywords that you would like to include. For example, if you run a cooking blog, you may want to include "quick recipes", "vegetarian recipes" and "one-pot recipes".
Use good keyword research tools: Use research tools like Ubersuggest and Answer The Public (more on that later) to research your keywords.
Study the search intent: What are people searching for? When are they searching? Are your keywords dependant on seasons?
Identify long tail keywords: Long tail keywords are more specific than normal keywords, these are usually less competitive and are closer in relation to how people make search queries.
Find out about your competitors. Do you know your competitors? I'm sure everyone knows a few other businesses in their niche who could be a competitor. Look into them and find out what they do.
Now you know how to find your keywords, I'm going to let you in on a little secret. Here are some common mistakes that people make when starting out with SEO keywords:
Only doing keyword research once. Where's that going to get you?!?
Targeting keywords that are too competitive. Don't make it so difficult for your pages to rank! Target keywords that have a high search volume but low competition.
Forgetting to update and expand your keyword list. We suggest performing keyword research weekly/monthly. ALWAYS update your keyword list.
Once you have found your keywords, you need to know where to use them:
Title
URL
Throughout the page text
Image alt text
If you want to read up more on where to use keywords and other amazing website SEO tips, click here.  
SEO Keywords Best Practices  
Google Suggest
A lot of people struggle with SEO because they target keywords that are WAY too competitive. If you're just starting out with SEO, we recommend focusing on long tail keywords. These keywords are far less competitive and easier to rank for.
For example, let's say you have a Pizza Oven business. It's going to be super hard to rank for keywords as such as: 'pizza' or even 'pizza oven'. Whereas 'Garden Pizza Oven', or 'Outdoor Pizza Oven' are not going to be too difficult to rank for.
Finding long tail keywords has never been easier too with Google Suggest. When you hop on Google and you start typing in the search box, what appears below? Suggested keywords. Generally, you will see 3 – 5 suggestions, sometimes however 10 suggestions are displayed.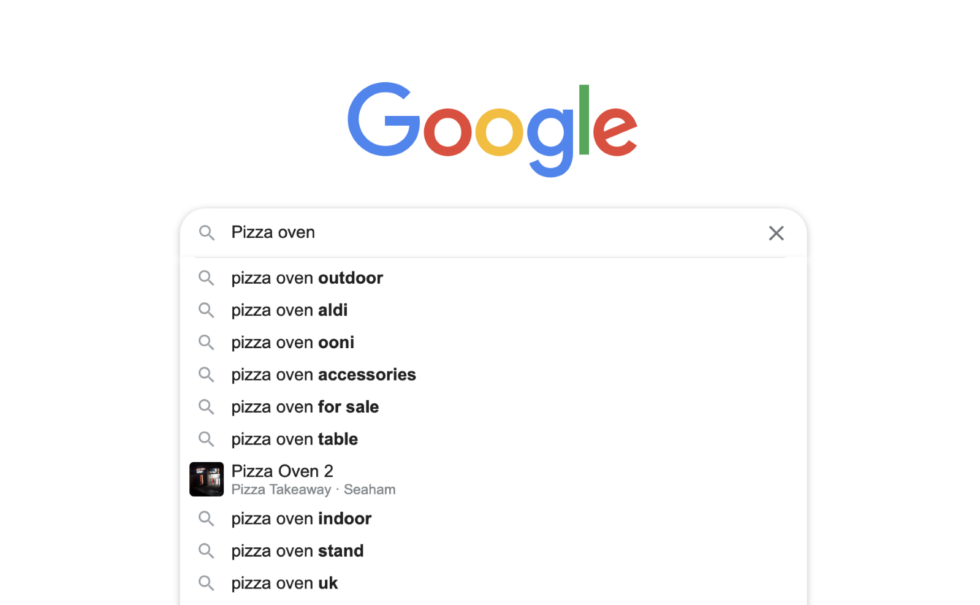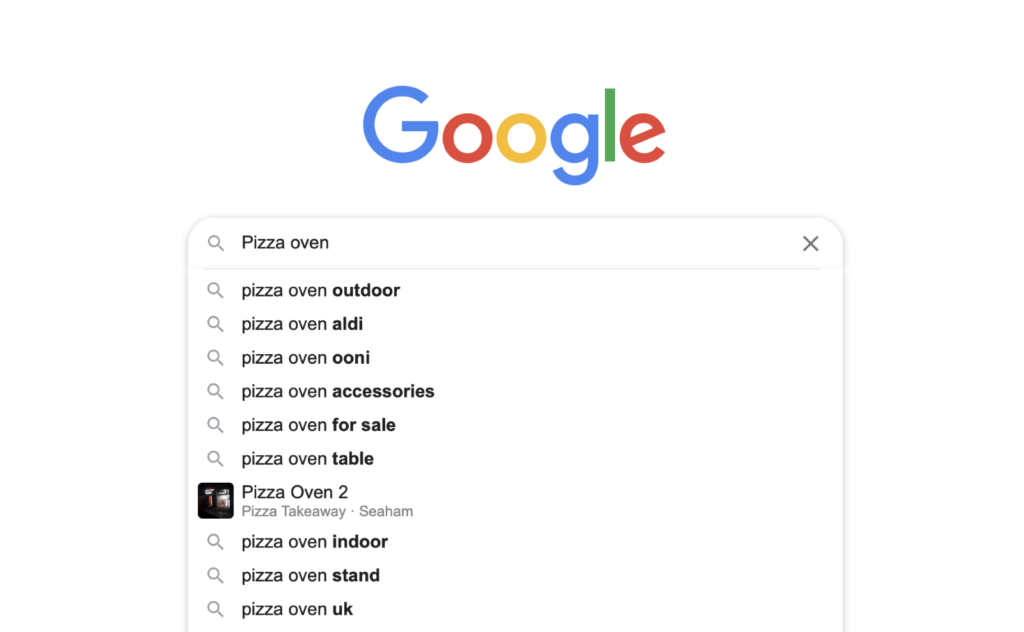 A user that is performing the search can click on any keyword from the Google autofill list and immediately see the search results page. This experience is both fast, convenient and a method we use to perform keyword research daily.
Answer The Public  
Do you ever want to create a blog post but don't know what to write about? Or what questions people REALLY want the answers to?  
Answer The Public is a free online keyword research tool where you input a keyword and it will tell you the most common questions searched in relation to this keyword.  
This is useful to understand your audience and create content that will appeal to them. No one wants to waste time creating a blog that no one is going to read.  Click here to check out more of our top marketing tools for business. 
Are keywords still important for SEO?
In 2022, keywords are still important and useful in SEO, but they aren't the most important factor. This is because SEO is far more complex than putting SEO keywords on a page.  
Keywords are still important for SEO however there is much more to it than that. To optimise your SEO, keywords cannot be your only focus. 
If you want to optimise your SEO but do not know how to start, get in touch now! It's what we're good at!