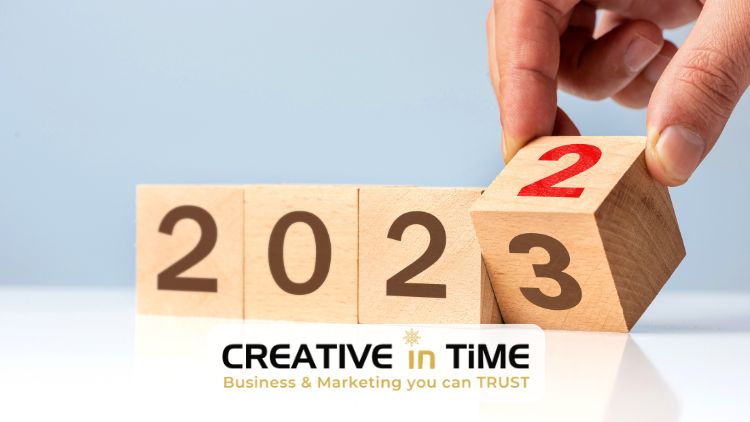 Marketing is changing faster than ever. I mean, there are ALWAYS new algorithm and Google updates, which means sometimes it can be hard to keep track of all the new marketing trends.
As we head into the New Year, we thought it would be only fitting to share some of the most important marketing trends that will continue in 2023 to aid you in your long-term marketing planning.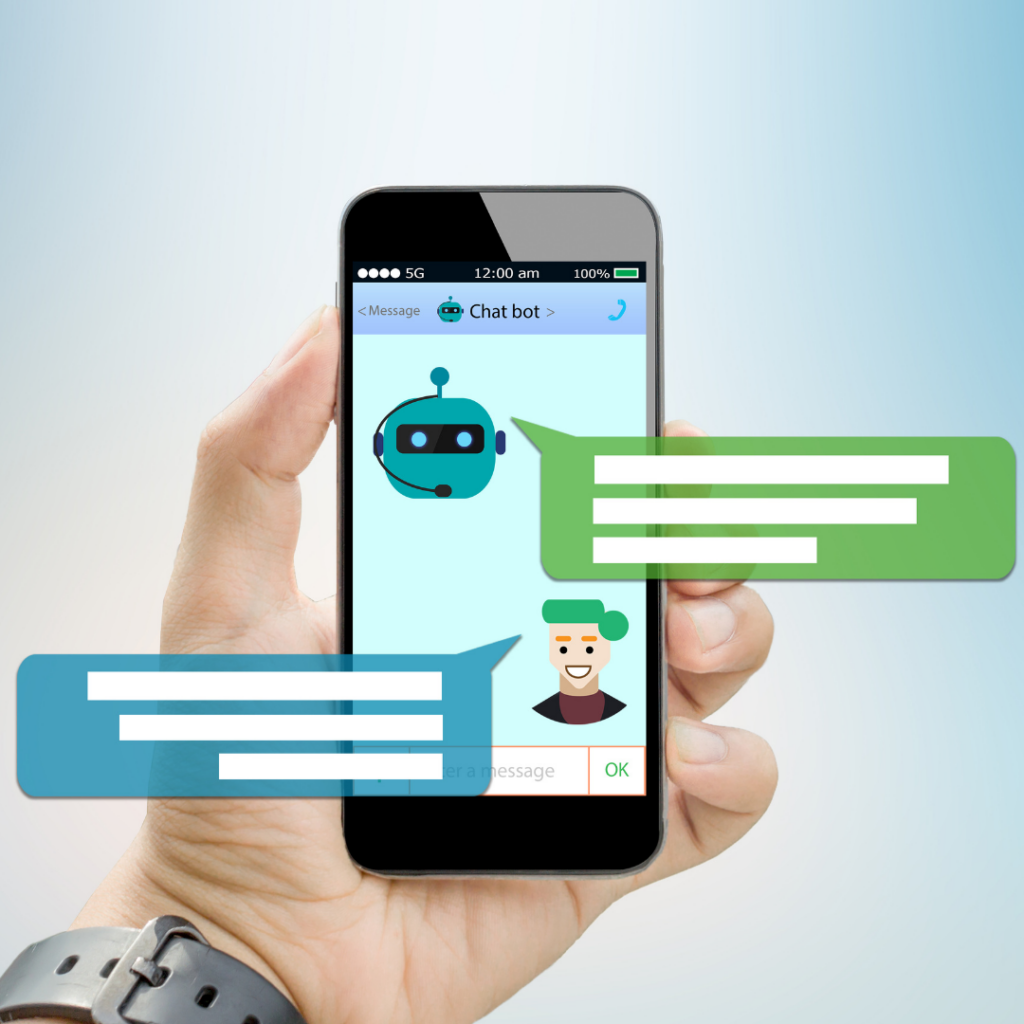 1. Chatbots can Increase Engagement
Many websites have handy chatbots that can answer user queries. Chatbot usage has doubled since 2020 and we can only predict this trend will continue. Chatbot technology is proving to be very successful for many reasons; 
Automates customer service
Keeps customers on your webpage for longer
Improves overall website efficiency for users
Creates a better user experience. 
Online shopping is one trend that will continue to prevail and grow in 2023 therefore increasing customer engagement is vital. 
If you DON'T have an active chatbot on your website, we recommend adding one. If you DO have a chatbot on your website, we recommend optimising your automated messages and ensuring that actual people are available to chat as well.
2. Video is Vital
Video has always been a part of digital marketing, but in this past year, it has come to the forefront and is now one of the most effective forms of marketing.
With TikTok reaching 1 BILLION active users (to put that into perspective, the population of India is 1.3 billion!), it is a hotspot for small businesses to reach new customers, generate engagement and make sales.
Do not underestimate the power of video, video exclusive platforms such as TikTok are ideal for promoting your business via video, however, don't forget about your trusty favourite social platforms.
For example, reels on Instagram can go viral and produce an extraordinary number of views and engagements. Customers like video content as it is often more personal, informative and shows the real person behind the business.
Want to see this in practice? Click here to visit our Instagram page and see how we use reels in our marketing strategies.
3. Mobile Site Speed can NEVER be too Fast!
Website traffic is overwhelmingly mobile; however, most websites still don't have fully mobile-optimized experiences.
How often do you surf the web on your phone vs a computer? If you are like the majority, you will search on your phone more than a computer, 50.47% of the time to be exact.
When undertaking website optimisation, you should make sure the user experience is excellent for all devices. To get you started, these are a few things to watch out for:
Check all images fit on a phone screen without needing to scroll
Ensure titles fit fully on the screen
When using moving graphics/text make sure that it does not harm your load speed. Too many movements can harm your speed and visually impact user experience.
4. Step it Up with Social Media Shopping
For most, online shopping has become a staple way to purchase items from the comfort of your own home (whether that is due to the pandemic or just enjoying browsing Amazon from your bed! No judgement here), but how about making purchases through your social media platforms?
With the likes of TikTok and Instagram launching their own shopping features this year, this new way to buy is likely to grow in popularity during 2023. 
81% of consumers currently research potential product purchases using social media, and with these features cutting out the process of going to an external website, social media shops should be included in your marketing strategy.
Keep an eye out for any updates, changes or new features available on these shopping sections to make the most out of your consumers. Each additional step your customer has to take is an opportunity for you to lose their custom.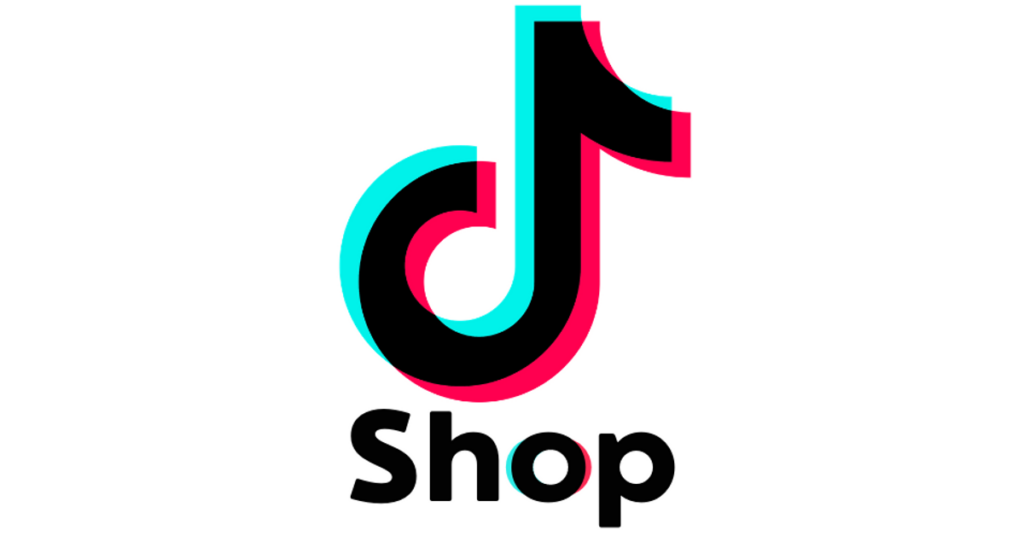 5. Will the Metaverse be Mighty?
When Mark Zuckerberg announced that Facebook would become 'Meta', it caused speculation as to how this would affect the world of social media marketing. With some marketing strategies revolving solely around Facebook, the name change alone was confusing but the unveiling of his plans for a virtual reality world was even more mind-blowing.
This Zuckerbergian digital universe isn't quite ready yet but we can only imagine how virtual reality worlds could change the face of marketing.
On Twitter, Meta announced, "The metaverse is the next evolution of social connection. It's a collective project that will be created by people all over the world, and open to everyone. You'll be able to socialize, learn, collaborate and play in ways that go beyond what's possible today."
Marketing may not directly be affected, however, new products and services will be on the horizon which could produce a need for more creative marketing styles.
Summary for marketing in 2023
There are many trends and new developments to the world of digital marketing that we should all watch out for. If you are involved in digital marketing, it is vital that you stay up to date to make the most out of your marketing strategy.
Think about what you want your marketing strategy to achieve, do you want more traffic to your website? More engagement? Do you want sales on other platforms? Use the latest trends and news to reach your goals as hopping on every marketing trend will not help if it is not relevant.
Lastly, don't forget the basics. Customers still like to read reviews, customer photos will continue to build trust and a sense of personality from your business can go a long way.
Marketing shouldn't be scary, it should work FOR your business and not AGAINST it. If you find yourself overwhelmed or confused about what marketing strategy is right for you then look no further.
We understand the people, the resources, the processes and tools that go into making your business run smoothly and we get the struggles companies like yours experience with the heady world of marketing.
If you want help with your marketing strategy in 2023 from a marketing agency who will understand you then get in touch now to see if a New Year can mean a new start for your marketing.