CREATIVE IN TIME
SEO AGENCY IN DERBY
By partnering with an experienced SEO agency in Derby, you can boost your website's ranking on search engine results pages, attract more organic traffic, and ultimately increase your revenue. 
CLAIM YOUR FREE MARKETING AUDIT TODAY
Welcome to the Most Trusted SEO Agency in Derby!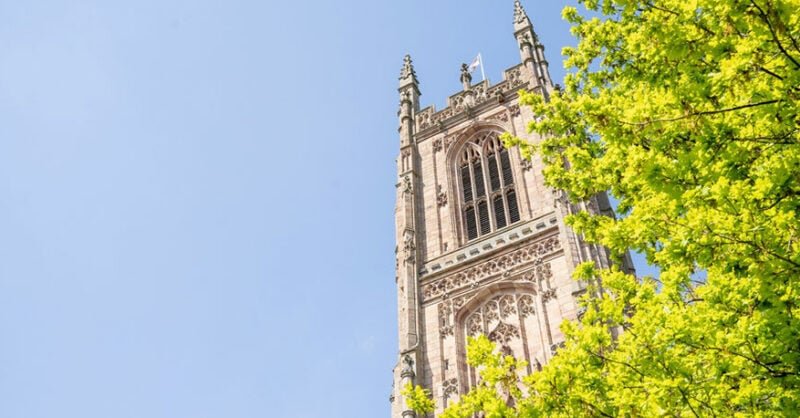 At CREATIVE in TIME, we understand that every business is unique. That's why we take the time to get to know you and your brand, so we can create a tailored marketing strategy that meets your specific needs and goals. We're here to help you make your mark in Derby and beyond.
With so many big name businesses focusing on their online presence, it can be pretty hard to stand out from the crowd.
That's where an SEO agency becomes an important player.
Our team of Search Engine Optimisation (SEO) gurus are here to help you break through that digital noise and connect with your audience in a meaningful way.
As your trusted marketing partner, we collaborate closely with both B2B and B2C businesses in Derby and the nearby areas.
Our comprehensive range of digital marketing services includes Search Engine Optimisation (SEO), Google Analytics, Social Media Marketing, Email Campaigns, and Business & Marketing Strategy.
So, if you're looking for a city that offers endless possibilities for marketing campaigns, look no further than Derby. And if you need help bringing your ideas to life, trust the experts at CREATIVE in TIME.
Are you seeking more than SEO services?
We are more than just an SEO agency in Derby. We offer an array of digital marketing services. And did you know that a lot of these services can actually elevate your SEO strategy?
Brand Design & Strategy
Investing in a well-crafted brand can help build recognition and trust, establishing you as an industry leader and creating a deeper connection with your customers beyond just your products or services. Let us help you create a powerful brand that will make your business stand out and thrive.
Social Media Marketing (SMM)
Social media is an essential tool for connecting with your audience, building brand awareness, and increasing sales. Our team of digital marketing experts can help you create a customised social media strategy that will elevate your business.
Content Marketing
Creating and sharing valuable, relevant, and consistent content is a powerful way to attract and retain a clearly defined audience and ultimately drive profitable customer action. With content marketing, you can establish yourself as an industry leader, increase brand awareness, and build customer loyalty. 
PPC Advertising
With PPC, you can easily reach your ideal audience by targeting search engines or social media platforms. Whether you want to drive more website traffic, generate leads, or boost sales, PPC is a powerful tool that can help you achieve your goals. Our digital marketing experts can create a successful PPC campaign that delivers results.
Web Development
Establishing a strong online presence and engaging effectively with your target audience is crucial for businesses. However, creating a website that is both visually stunning and functional can be a daunting task that requires a lot of time and effort. Our team of web development experts can help you build a website that will take your business to the next level. 
Email Marketing
Email marketing is one of the most powerful ways to connect with your audience, and at CREATIVE in TIME, we specialise in taking your campaigns to the next level. We start by crafting attention-grabbing subject lines and then create engaging and impactful emails that will keep your audience coming back for more. 
Customer Journey
The key to your business success lies in the customer journey. At our company, we are dedicated to making every step of the journey a positive and memorable experience for your customers. With our expert guidance and support, you can rest assured that your brand will leave a lasting impression on your customers. 
And of course, SEO!
We believe that Search Engine Optimisation (SEO) can enhance our other services. After all, what's the point of having a visually stunning website if no one can find it? You might be surprised to learn that you can even optimise your social media for search engines. The possibilities are endless when it comes to SEO, and we're here to help you make the most of it.
We Get Results
As a marketing agency, it is vital to focus on delivering results that align with your clients' specific business objectives.
At CREATIVE in TiME, we place a strong emphasis on meeting our clients' goals while leveraging our marketing expertise and innovative strategies. Our creative approach yields exceptional results for each client while accommodating their specific business goals and objectives.
Increase in website users.
Increase in website page views.
Increase in post engagements.
Increase in unique visitors on LinkedIn.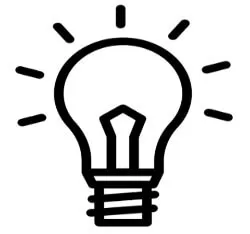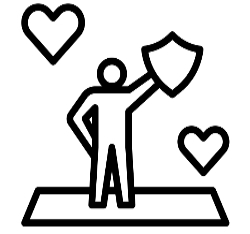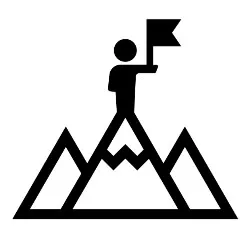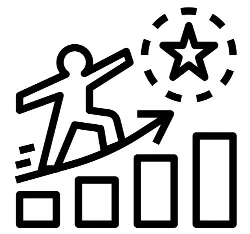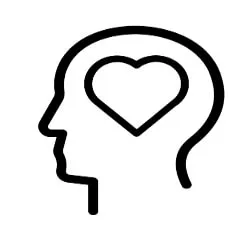 Creative campaigns can capture the attention of your target audience and leave a lasting impression.
Honesty builds trust and fosters long-term relationships between ourselevs and our happy clients.
An agency that is committed to achieving success for its clients will go above and beyond to deliver outstanding results.
Motivated teams are more likely to be proactive and take the initiative to deliver exceptional work.
Passionate teams will be invested in your success and will work tirelessly to achieve your goals.
Frequently Asked Questions
Before signing up to work with a Derby-based SEO agency, you will need to know EXACTLY what you're paying for.
Don't see an answer to your question? Drop us a message, and we will be more than welcome to answer it!
What Does SEO Stand For?
Search Engine Optimisation or SEO is the process of improving the quality and quantity of website traffic to a website or a web page from search engines.
By improving and optimising your SEO, you can drive more traffic to your website and therefore generate more sales.
An SEO campaign can include keyword research, on-page optimisation, local SEO, copywriting, technical SEO and content marketing. SEO touches on all areas of your online presence and involves many different skill sets.
How much does SEO cost?
Effective SEO takes hard work and expertise that do need some investment. Here at CREATIVE in TiME, each package is fully bespoke to you. Our monthly packages offer incredible value when compared to recruiting all our skills into your own company, delivering what you need without having to build an entire team! You may require many services or just one or two. Let us chat this through with you to find out exactly what you need. 
How long does SEO take to work?
Unlike paid search, SEO is a medium to long-term strategy, not a quick fix. We feel that working with a business over a six-month period is a great start to build a credible, authoritative web presence. 
What are the 4 different types of SEO?
On-page SEO – Blogs, New Pages, Keyword Optimisation…
Off-page SEO – Link Building (PR), Social Media Marketing, Content Marketing…
Local SEO – Google Business Profile, Location-Specific Landing Pages, Local Listings…
Technical SEO – Improving User Experience, Site Speed, Sitemaps…
How Valuable Is SEO?
In 2023 , SEO is more important than ever.
By optimising a page for SEO, it caters to both the target users and search engines, resulting in more organic traffic to your website.
But it is important to remember that SEO is not a one-size-fits-all strategy.
Your SEO strategy should be customised to YOUR business and demographic alone in order to give you the most value.
By having a creative digital marketing agency create an SEO strategy that is custom to your business, you can rest easy knowing that the experts have got this one sorted.
What can I expect from an SEO agency?
Our specialist SEO agency will enhance your digital marketing efforts. We will help you to understand what SEO is, how your website is ranking on the search engine results page (SERPS) and why this is important. In our SEO agency, you can expect services such as: SEO Audits & SEO Consultancy, Keyword Research, Technical SEO, Local SEO, On-page & Off-page optimisation, Schema, Geotagging, Google Analytics, Copywriting, Public Relations, Content Marketing, Link Building, & so much more.
Our professional SEO services will be uniquely adapted to your business, helping you to navigate the ever-changing marketing industry. Our SEO agency has access to specialist tools and expert knowledge which will provide your business with an edge above your competitors.
Why choose CREATIVE in TiME?
What other Derby SEO Agency has the knowledge and expertise of a Chartered Engineer and an award winning multi business creator? We get business, we get people, and we deliver. We understand the people, the resources, the processes, and tools that go into making your business run smoothly and we get the struggles companies like yours to experience with the heady world of marketing. 
Don't Just Take Our Word For It
Christianne Harrison
12/06/2023
I've learnt so much from Andrea in the short time we have been working together and I come away from every interaction feeling enthused and on the right track for me to grow my business at a pace that is right for me. Informative, energetic and passionate about all things social, Andrea's knowledge knows no limits.
Rosie Christie
12/06/2023
If you need help with your SEO, you need to speak to Andrea. She was so helpful and knowledgeable from the off- you won't be disappointed. If SEO is something you're serious about investing in, the team at Creative in Time will make it a smooth process, and throw in a good few laughs along the way.
Jessica Demeyere
12/06/2023
We recently had the pleasure of working with this remarkable marketing company that truly exceeded my expectations. From the moment we engaged their services. This company's commitment to delivering exceptional results and their comprehensive understanding of the marketing landscape set them apart from the competition. One of the standout features of this marketing company is their ability to tailor strategies to individual businesses. They took the time to thoroughly assess our business goals, target audience, and unique challenges. This attention to detail allowed them to develop a customized marketing plan that perfectly aligned with our company's objectives. Their holistic approach encompassed a wide range of marketing channels, including digital marketing, social media, content creation, and branding. The team at this marketing company is composed of highly skilled professionals who are experts in their respective fields. They bring a wealth of knowledge and experience to the table, and their passion for what they do is palpable. Their ability to think outside the box and devise innovative solutions to marketing challenges is truly impressive. Throughout the entire process, they maintained open lines of communication, ensuring that we are regularly updated on progress and involved in key decision-making. I would highly recommend Creative in Time.
Again this week like so many times before Andrea and the CiT team have been there when needed. This time to support an urgent need to fix our company website. It was all sorted with zero fuss and maximum efficiency. We're super grateful, thanks guys.
Andrea & Creative in Time were recommended to me by a business associate who knew I was needing some help on SEO & Marketing in general. To be honest, I hadn't a clue what to expect but what we have been provided in just our first month of working together has been amazing. The posts that CiT are doing seem to have continued to come from me which is a huge thing. The change has been subtle but really affected. Both Drea & Fred have listened to our business model and what we have to offer, and refreshingly they get it. Great service, long may this last. Thanks to you both and the whole team!
Andrew Cressey
10/11/2022
As an established business (over 35 years) we recently took the decision to commission CREATIVE in TIME to support us with our social media. It has already proved to be an excellent decision. (something we were confident about after the initial discovery meeting) The content created has been excellent and the feedback from clients and prospective clients has also been far greater than expected. What I really like is Andreas no nonsense approach! Direct and to the point but with a clear understanding. We are now stepping up the game and have asked them to carry out more work for us. We are all genuinely excited (and expectant Andrea!) about what's next.
I had a website audit done recently by Andrea and after implementing her suggestions I'm now on page one of Google for ALL my keywords. Thank you so much for your help, it's very much appreciated.
Andrea, Fred and the team are not only experts in the marketing field, but approach businesses with the enthusiasm and drive that you would expect from a leader within your own team. They truly care about their clients and you can really feel that in all that they do.
Moving into my first managerial role as operations manager at an engineering company, I was paired up with Fred as a business mentor as part of the Help to Grow Management course, as he had extensive experience within engineering companies. He has provided me with clarity, structure and drive to push our business planning forward the whole way through. Fred was so easy to get to know and talk too, and he kept the conversation flowing throughout the sessions. He made it easy to dial in to specific business problems and brainstorm solutions amidst very busy periods so that I always felt like I was moving forwards and have given me so much food for thought and great take away's that, even though our mentor-mentee relationship has ended, I still have so much to work on from our time together. It's been great working with Fred and I am so grateful for the impact he has had on our growing business, mindset and confidence.
Fred and I were introduced during the 10x10 Business Accelerator Program. During Lockdown I had struggled with Business to Business work and we had moved into retail sales. I did not know much about retail sales and wanted to maximise our effectiveness in this area as we moved out of Lockdown. Fred worked with me on a weekly basis to help overcome new struggles with building new business and marketing techniques with our products direct to consumers. Fred is clever in his approach with advice. Rather than telling you the answer he helps you find the answers you already had. As a result of our sessions together I have become more confident with our products and our advertising which was a genuine weak area in our marketing campaigns. Due to the mentoring sessions I have seen increased sales as well as developing the product to make it more streamline to manufacture. Our marketing strategy has changed and we have pushed our customers from Amazon to our own website that has been updated for a better user experience thanks to Fred's suggestions. I strongly recommend working with Fred as you will see immediate results. I am very happy we have worked together in the mentoring process, my business grown but so has my confidence. Thank you Fred.
Discover effective strategies to boost your lead conversion rates and turn website visitors into loyal customers.
Learn how to create persuasive sales copy that captivates your target audience, drives results, and boosts your website's conversion rates.
Learn proven strategies to enhance your website's ranking, increase online visibility, and attract more traffic through SEO link building.
Discover the top benefits of digital marketing for small businesses, including online visibility, measurable results, cost-effectiveness, and more.
Uncover the key strategies to optimise your website for Google and improve your SEO rankings, including keyword research, SEO-friendly content creation, blogging, and more.
Discover why digital marketing is essential for businesses of all sizes and industries, with measurable results and the ability to target the right audience.